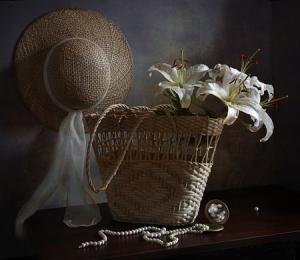 I never liked him from the get go as I knew that he was a candidate for trouble (he had made a smart remark about me wearing my jacket one day in early February saying that it wasn't cold in the section of the building where we were at to someone else there present and I ignored his childish behavior as it was chilly until I had reached into a particular part of the room).
However, the scheduling director (Marlon) there at where I work kept coming to me within my thoughts last week and all that I could mainly gather aside from a few other things is that he was one who did not appreciate the praise that I had received from one of my clients who had spread her excited approval of me to the main office (headquarters) and all around the assisted living facility that she resided within in addition from him trying to set me up prior with a case to a Manhattan location on a short notice that I did not comply with a few weeks ago.
I am nowhere off point either as I had dreamed just the night beforehand when he called to schedule the assignment back then I was just way ahead of him, he had took a long pause over the phone when he did not get the reply that he was looking for.
Now today out of the blue I get a call this morning from another scheduler stating that I hadn't arrived to my permanent three day case this morning, permanent case? This was the first time that I was hearing about it yet I was told by the lady that she had informed to me last week that the case that I did a week ago would be ongoing and that Marlon was a witness to her telling me so over the telephone.
Right away I smelled another set up within the making.
I was asked if I could come in to work today and I answered to them no because I was not notified ahead of time as she had falsely claimed. Then I was hung up on with a slam down to the phone receiver.
Later in the afternoon the same lady scheduler phoned me back up acknowledging to me with a milder tone and attitude that the case I worked on last week was my permanent shift load.
Later on, after that telephone correspondence I get a call from Marlon stating that the client I was suppose to work for suddenly requested no more service and that his case was now closed and that he had a different assignment for me in a close by location within another building, I declined, I am not playing along with no bullshit this entire scene was viewed out to me as a poorly written and undeveloped scheme.
At least think the situation through before creating a dumb picture to display.
When I mentioned to Marlon about me not being told about the case being permanent he imparted that it was water under the bridge and to forget about it I explained that if the lady had forgot to inform to me that the case she had offered to me was permanent then do not put her error on my slate because I know that she deals with a lot of people so the reference may have easily slipped her mind.
Marlon insisted that he was right next to her when she delivered the information to me. I communicated bluntly to Marlon that if he wanted to cover up for her fine that is on the two of them but do not let it happen again. He went on about how he was not a liar while steadily trying to over talk me I interrupted him before he got stumped within his words and before I hung up I challenged his nonsense, "If these lines are recorded play them back".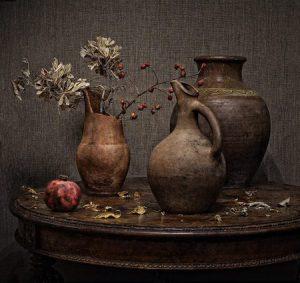 Certain people are so sick the way they lie and they know that they are lying.
All that shit was a ridiculous hoax a bunch of made up shit brought on by an asshole or more who are so infuriated by the continual envy and jealousy entertained as a result of the harmony that flows concurrently within my life.
What was the purpose, nothing became of this today, what will be next? My days at going to work will never be dull ones with those in specific who desire for me to not have a place to go to work to and/or to not be comfortable within.
I remain naturally undisturbed.
They consistently use people who they have dirt on to perform their shenanigans they kill me how they always endeavor to interfere with my employment desperately seeking for me to lose my jobs hoping that one day I'd become a bum out in the street hanging in the gutter looking and smelling dusty and funky as themselves, that day will never come.
I am so glad that I have peace within my life and am not tormented by the demons that plague the completely miserable.