Scarlett Johansson And Her Lawyer Are Getting Serious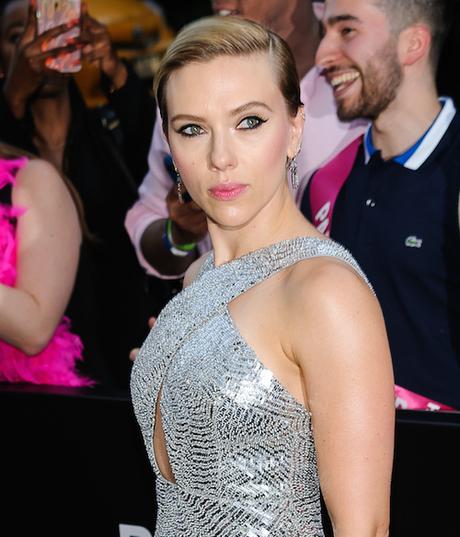 Almost two weeks ago Scarlett Johansson, hot off a casual thing with Colin Jost, was papped holding hands in Manhattan with a mysterious guy later identified to be her lawyer (and brother of Pete) Kevin Yorn. Now a source is telling People that their relationship is of the serious kind, and that it's been in the works for a bit.
According to the source, 32-year-old ScarJo and 51-year-old KevYo have been spending a lot of time together over the past few weeks and talk "all the time." Apparently wanting to spend time together isn't a new development for them.
"They've known each other for a very, very long time and genuinely liked each other outside of their working relationship. Romantically, things developed organically. There's always been an attraction there. [He has] always been one of Scarlett's strongest advocates [and she] personally leaned on him as a friend."
Scarlett also likes Kevin because he's got a daughter from a previous relationship and he's gets along with her 2-year-old Rose Dorothy.
"Kevin's always been really great with Scarlett's daughter. He loves kids and she's very family-oriented, so it goes without saying they are connected on that level."
The source goes on to say that their relationship has been a bit off-and-on, but claims they're "definitely on" right now.
But of course things are going well for them. I don't know many dudes in their 50s, but I'm sure lots of them would want to get with someone born in the 80s. Not to mention that he's on ScarJo's payroll, which means he'll always be on his best behavior. This makes me think she might want to lay a trap to make sure this is real. Kevin knows she's a popcorn fan; ScarJo should test him by pretending her favorite part of the popcorn is the hard burnt kernels at the bottom of the bag. If he says "Oh, me too!" then she knows it's time to move on. You can't trust someone who will lie so blatantly to you.
Pic: Wenn.com
Source: Scarlett Johansson And Her Lawyer Are Getting Serious
4 total views, 4 views today