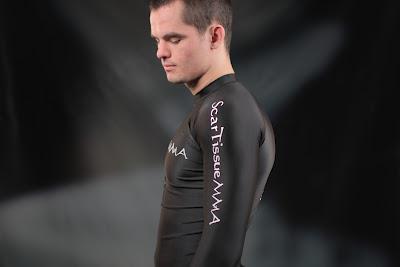 When 
George Will said that sports "serve society by providing vivid examples of excellence", he had in mind athletes like 24-year-old 
Cory
"Checkmate" Robison.
Tennessee's only Brazilian Jujitsu World Champion, Cory faces off in the ring this Friday night (June 22, 2012) at the Music City Mayem, his Pro Debut MMA fight. 
Cory comes into the ring with an impressive resume, his most prominent accomplishments being the Brazilian National Champion (2008), European Champion (2008), Brazilian Ju Jitsu World Champion (2009), WKA Bantamweight (2010),
Pan-American Games Champion (2010), and Strike Force Veteran (2011).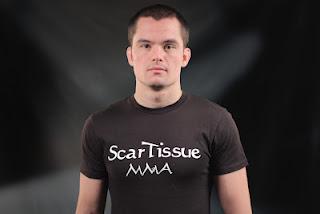 Cory's fighting career began at age 13 when he discovered he had natural, wrestling ability. He and a friend discovered jujitsu that same year, teaching themselves the moves after wrestling practice and in their spare time. By 16 Cory was fighting grown men in a local gym. As his knowledge base grew, his skill-sets increased and he easily outdistanced others. Cory was eventually dubbed "Checkmate" for his patient ability to study, out-think, and outmanuever his opponent. 
Rarely in sports do you see such a high level of physical skill matched with intellectual power.
You
especially
don't see it in the MMA, an image Cory's sponsor,
Scar Tissue MMA
is trying to change.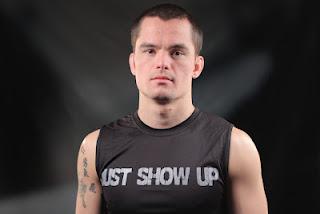 Scar Tissue MMA 
is a fight wear company south of Nashville with a growing line of signature, quality fight products. By partnering with Cory, Scar Tissue is trying  to change the popular perception of MMA as a gladiator sport to a legitimate sport with its own unique historical development and set of skills. This perception, they believe, can be changed by supporting and sponsoring honorable contestants who exhibit integrity, humility, and a love of their sport.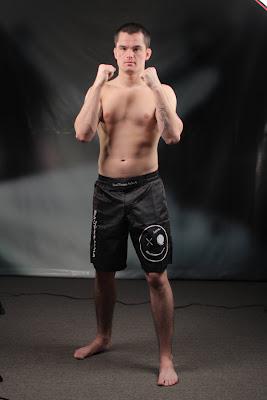 That is why this is such a great partnership: 
Scar Tissue 
recognizes the Cory Robison's superior fighting ability and tenacious work ethic, and Cory Robison embodies Scar Tissue's motto JUST SHOW UP, a common saying among the 
Scar Tissue
 family that comes from the belief that half of any battle is just showing up.
Take a look at the Scar Tissue's interview of Cory Robison below. To find out more information about Cory Robison and Scar Tissue MMA, check out the following links:
http://www.officialxfc.com/cory-robison/
http://scartissuemma.com/



Trying to go away more from the brutality and into a legitimate sport.
Scar Tissue Products
Article sfc scroll down cory robinson