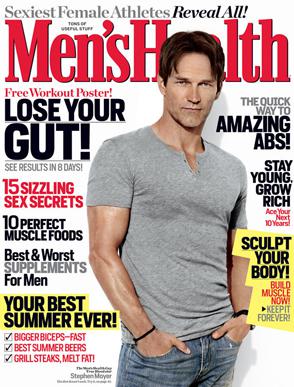 As every Stephen Moyer fan knows, he is featured on the cover and has an interview in the July/August issue of Men's Health Magazine.
Below are scans of the article for those of you who wish to see it:
Click on the images for a larger view. To make them even larger open in a new tab or window and your your browser's "zoom" option.
Thanks to TypeONeg for the scans.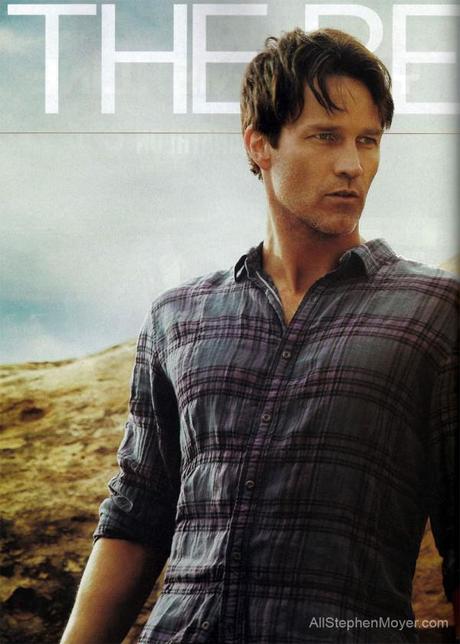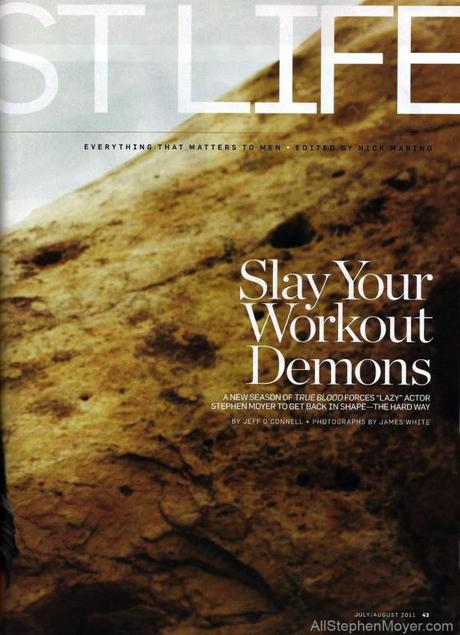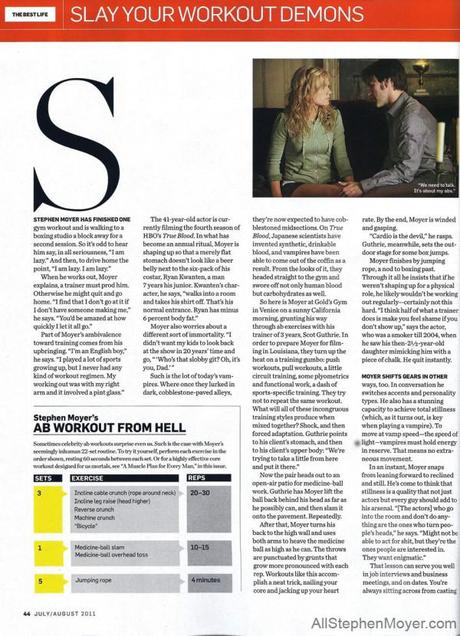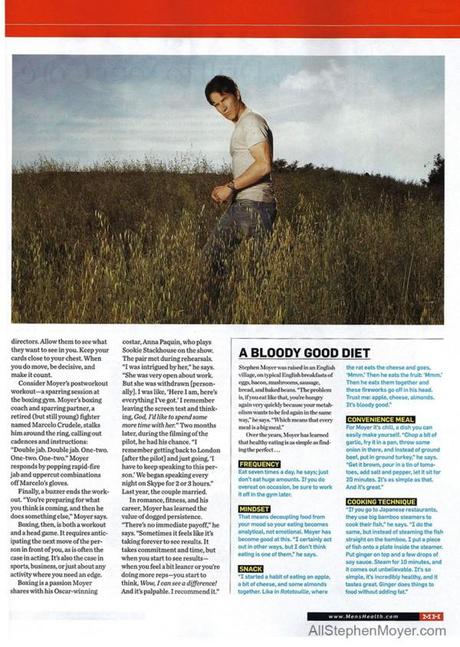 source: Men's Health Magazine