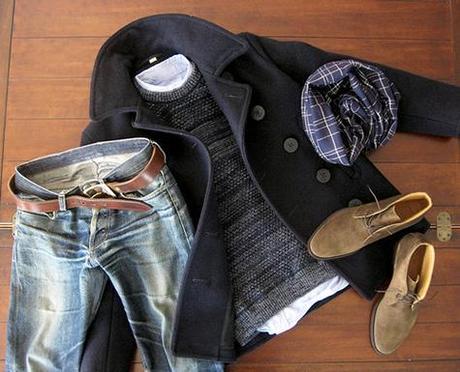 It's often said that a solid navy or gray merino sweater is the most versatile knit you can own, but I rarely wear mine. Smoothly finished, solid colored sweaters work well underneath sport coats, but for anything more casual, I like things to have a little more texture or pattern. A cable knit or Fair Isle can add some important visual interest, as can the subtle textures of a tightly knit linen sweater or spongy Shetland.
SNS Herning also makes some wonderful casual sweaters. The Danish manufacturer was founded in 1931 and is named after the initials of its founder, Søren Nielsen Skyt, and the Danish town where it's still based. Over the years, the company has had its ups and downs, and until relatively recently, the company survived on selling just a few classic models. That's when the grandson of the original Søren Skyt, who is also named Søren Skyt, decided to quit his job teaching philosophy at Aarhus University in order to revive his family's company.
And what a revival it's been. Skyt has moved the company to a new premise, brought in some old German knitwear machinery from the 1950s through '80s, and greatly expanded the company's range of designs. After being picked up Rei Kawakubo's Dover Street Market, the company's knitwear can now be found in almost any major fashion boutique.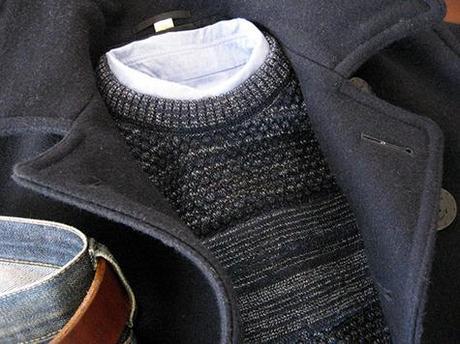 The great thing about these sweaters is their three-dimensional quality. Originally designed to protect fishermen from the harsh seas, these knits are made with a unique bobble stitch to help with insulation. That design was born more out of function than fashion, but it's found favor among non-seafarers for its comfort and aesthetics. These sweaters are nice and stretchy, and although the fabrics feel a little wirey, they're still reasonably soft to the skin. The beautiful, multi-colored yarns and heavy texture also look great when layered underneath casual outerwear. 
This past season's fall/ winter stock is mostly sold out (though, what's left is now on sale). Some places are starting to get their new spring/ summer arrivals, however. I favor the colder season's designs since they're made from wool, rather than cotton, but if you need something lighter for the warmer months, you can keep an eye out for coming collection. You can find SNS Herning at Mr. Porter, End, East Dane, Unionmade, and kapok.  
Pictured above: Buzz Rickson peacoat, blue Ascot Chang OCBD, SNS Herning temporal sweater, Drake's cashmere scarf, 3sixteen SL-100 jeans, Don't Mourn Organize belt, and MTO Edward Green mole suede chukkas
Pictured below: Stephan Schneider merino coat, white Ascot Chang dress shirt, SNS Herning Flux sweater, Drake's cashmere scarf, 3sixteen SL-220x jeans, Iron Heart belt, and Heschung Panax boots