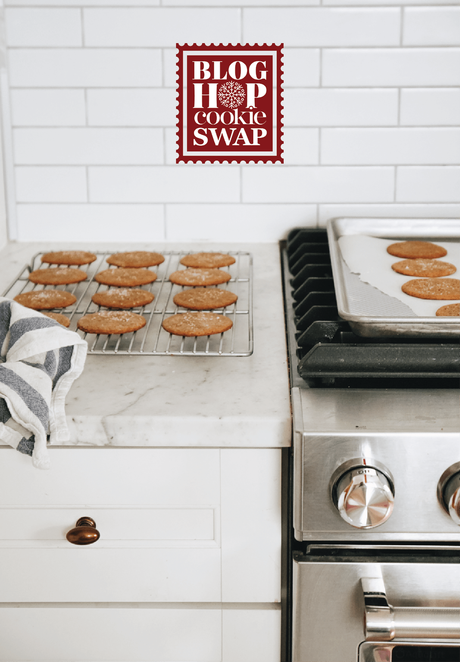 As a kid, I was very aware of my Scandinavian heritage, but other than token Holiday decorations like the Swedish Star and Angel Chime Set, we mostly celebrated American Christmas traditions, that is until I got older and we discovered all these amazing Scandinavian traditions we'd been missing out on, and now ALL WE CELEBRATE are Nordic traditions. lol. My daughter, Sylvia, is almost two and I'm bursting with excitement to teach her about our heritage and traditions as she grows. My parents introduced Sylvia to Pepparkakor, a crisp Scandinavian ginger cookie, and they are her ABSOLUTE favorite.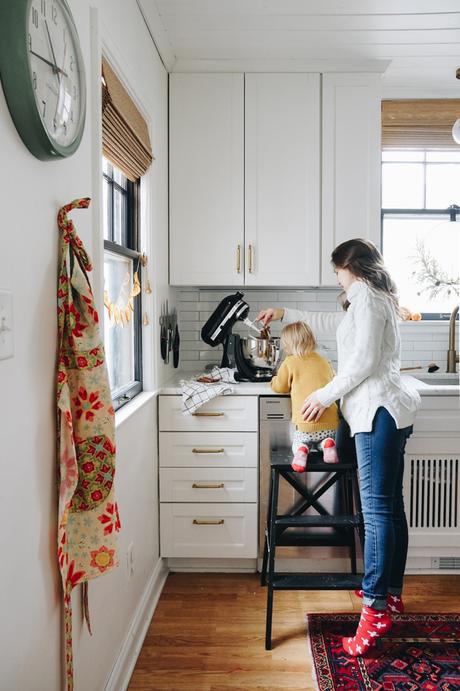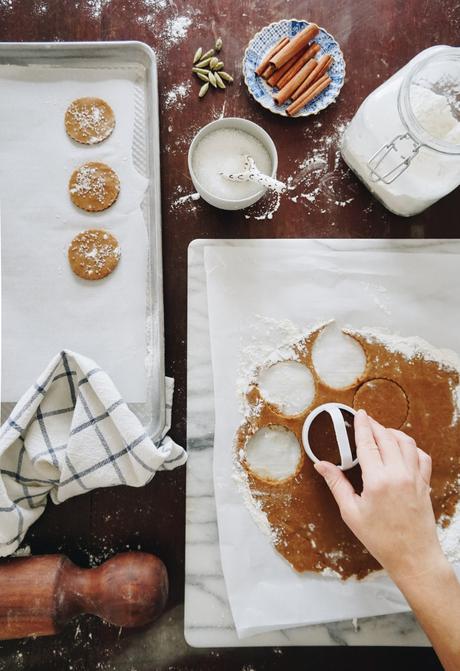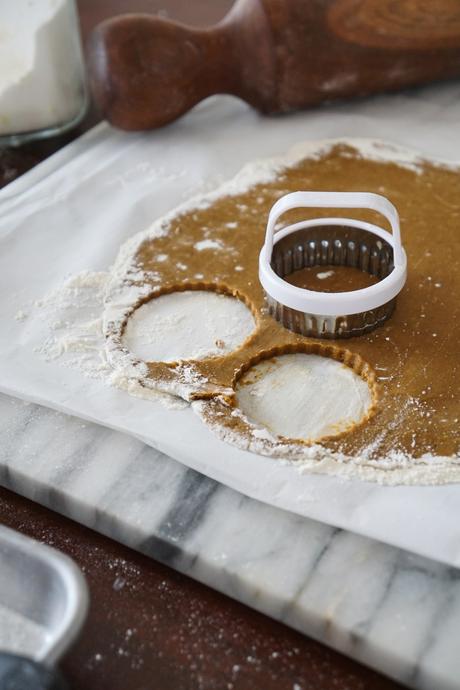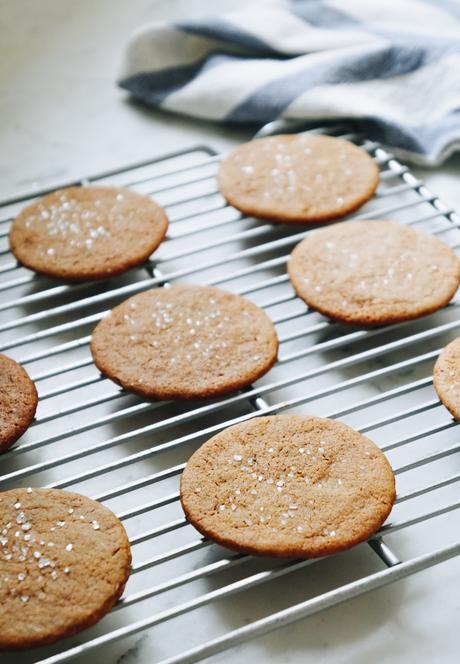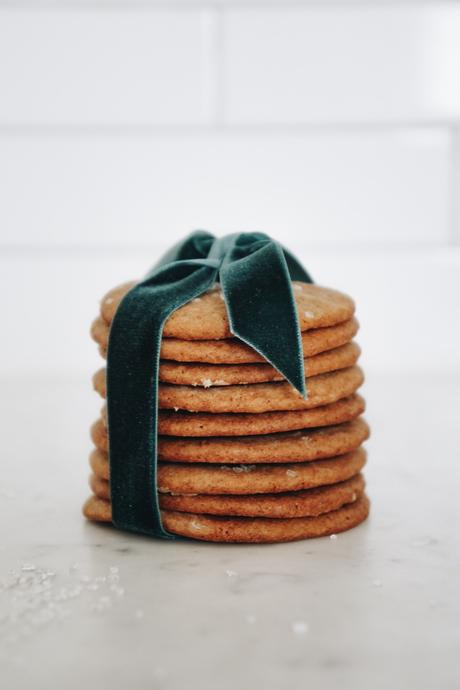 My blogger friend, Sarah of Room for Tuesday, invited me to join her Cookie Swap Blog Hop, and I thought it would be the PERFECT time to share my favorite Pepparkakor recipe from Melissa Bahen of Lulu the Baker's book, Scandinavian Gatherings. Throughout winter months and especially around the holidays, I try to gear into the Hygge mindset which is all about finding joy in simple pleasures. Melissa's sugared gingersnap recipe is just that: a simple pleasure. Restrained in decoration, and SO darn delicious. I dare you to try to eat just one!
Without further ado, here's Melissa's Sugared Gingersnap recipe excerpted from her book, Scandinavian Gatherings. Let's get baking, shall we?!
Sugared Gingersnaps (Swedish Pepparkakor)
(c)2016 By Melissa Bahen All rights reserved. Excerpted from Scandinavian Gatherings by permission of Sasquatch Books. These gingersnaps are the perfect amount of warm spiciness without being harsh or hot. Crisp on the edges with a hint of chewiness in the middle.
Keyword: christmas, cookies, gingersnaps,
Author: Melissa Bahen of Lulu the Baker
Special equipment



In a medium bowl, combine the flour, ginger, baking soda, cinnamon, cardamom, cloves and salt. Set aside.




In a large bowl with an electric mixer or in the bowl of a stand mixer fitted with the paddle attachment, beat the brown sugar and butter on medium speed until fluffy, about 1 minute. Add the molasses, egg, and vanilla and beat on medium speed until smooth, scraping the sides and bottom of the bowl with a rubber spatula as necessary.




With the mixer on low speed, gradually add the dry ingredients, beating just until combined.




Divide the dough into two equal portions. Lay each portion of the dough on a piece of parchment paper generously sprinkled with flour. Sprinkle the top of the dough with more flour, and cover it with another piece of parchment paper. Roll each ball of dough out between its two pieces of parchment paper, to a thickness of 1/4 inch. Stack both pieces of rolled dough on a baking sheet, and refrigerate until firm, at least 1 hour.




Preheat the oven to 350 degrees F. Prepare baking sheets by lining them with clean parchment paper or silicone baking mats.




Remove one portion of chilled dough from the refrigerator and remove the top sheet of parchment paper. Cut out the cookies using a 2- to 2-1/2 inch round cooking cutter. Using a thin spatula, gently place the cookies on the prepared baking sheets, leaving several inches between cookies. You can roll leftover dough scraps into a ball and roll them back out between floured parchment sheets as mentioned in step 4, and cut out more cookies. The dough softens very quickly and becomes hard to work with. If it gets too soft, put it back in the refrigerator until it firms up. Meanwhile, you can work with the other chilled portion of dough.




Sprinkle the cookies with the coarse sugar and bake them for 10 minutes. When the cookies are done, they will be puffed and look dry; the will flatten as they cool.




Remove the baking sheets from the oven and allow the cookies to cool on the baking sheets for 2 to 3 minutes before placing the cookies on a cooling rack to cool completely. Store leftovers in an airtight container. I think they are crispier and taste even better on day two!
Scandinavian gingersnaps come in all kinds of shapes: stars, hearts, gingerbread people, pine trees, reindeer...basically any fun Christmas shape you can think of. For this particular recipe, however, circles end up looking the best. These cookies puff up as they bake, then flatten out as they cool, which makes other shapes look distorted. But the circles look consistently beautiful, and every bit as authentic.
These gingersnaps are wonderful for celebrating St. Lucia Day, so pop over to last month's post to see how to really celebrate in style on December 13th!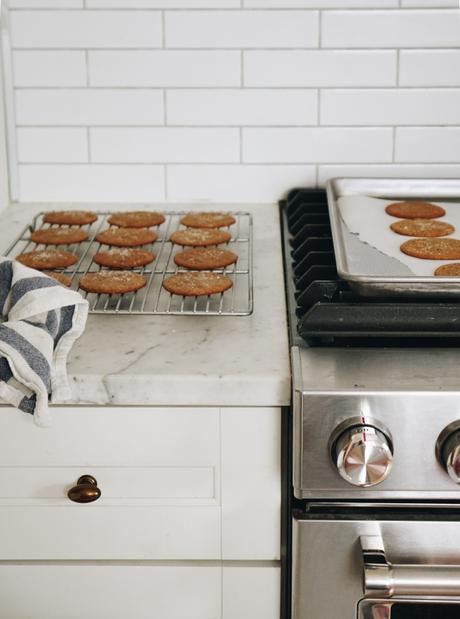 I also made the deliciously indulgent hot chocolate and cardamom marshmallows from the book to really send our sweet tooth(es) into nirvana. Let me tell you the cardamom marshmallows are to die! YUM. Both recipes are detailed in the book!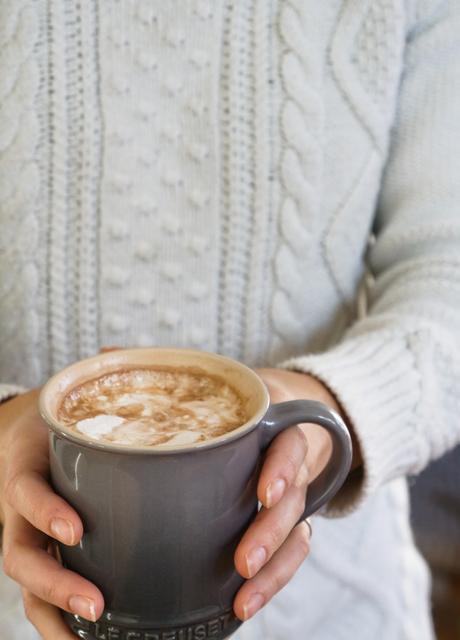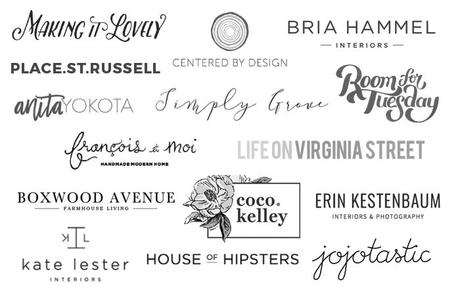 Now go check out what my favorite design bloggers have baking up for the holidays!
Making it Lovely
Centered by Design
Bria Hammel Interiors
Place St. Russell Anita Yokota
Simply Grove
Room for Tuesday
Life on Virginia Street
Boxwood Avenue
Coco Kelley
Erin Kestenbaum
Kate Lester Interiors
House of Hipsters
Jojotastic
Sugared Gingersnap recipe: (c)2016 By Melissa Bahen All rights reserved. Excerpted from Scandinavian Gatherings by permission of Sasquatch Books