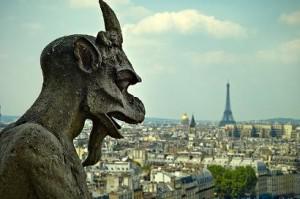 Image via sxc.hu
Can you already feel the sizzling heat of the sun lately? Summer is soon coming to its time and this sure is the perfect time to do extraordinary things. Yes, we can still enjoy our beach and outdoor activities but it is more essential when we spend summer for something worthwhile. Ladies and gentlemen, let's integrate our summer escapade along with our desire to learn a foreign language! Let's decide to study French in France!
French language schools in France have been highly promoting the beneficiary ways of learning French during summer. A particular language school offers French courses for the whole family! Imagine you and your own family are learning French together? That's a bonding that everyone doesn't get to have everyday! Besides, its tuition fee is very affordable and so as its accommodation. It is going to be the best time where families can spend their time together in a wholesome way.
If you are alone, by the way, you can also get to learn French at language school in France and get to see incredible sights and attractions all at the same package. You can get an awesome view of the coast along the "moyenne Corniche ", Visit or even ride at the boats in the old harbor downtown, or just enjoy sun bathing and beach hopping in the city's sandy enticing beaches. You will never run out of activities when you choose to study French in France.
Courses offered in the language schools in France during summer are very exciting. Since it is summer, the schools are preparing French courses suitable only during the season. Furthermore, its lessons are not that difficult to learn compared to regular months of rigid language learning. The school wants their learners to let them enjoy their summer escapade accordingly, and they don't want to steal the learners' joy of spending summer. But of course, since the schools aim to let learners learn French, they will always promote excellent language learning.
So have you decided to say yes to a Summer French Language Learning in France?