I'll be playing host at:
the 2nd Annual Share the Love
"Beauty Soiree"
by 1GirlBoutique
on Sunday June 24 3-6pm
at the Denim Lounge in Brooklyn
at 1223 Bedford Ave.
TICKETS ARE JUST $5.00
FOR TICKETS

CLICK HERE
THE EVENT:
There will be complimentary desserts, swag bags and a raffle giveaway.
In addition, I'll be giving interviews on the
"Beautifully Chic Sofa"
with Hairstylist Tameeka, Scarlett Rocourt of WonderCurl, Shelli of Hairscapades and Sade of 1GirlBoutique about the following:
Protective Hairstyles

Summer Trend Makeup

Date Night Jewelry and more!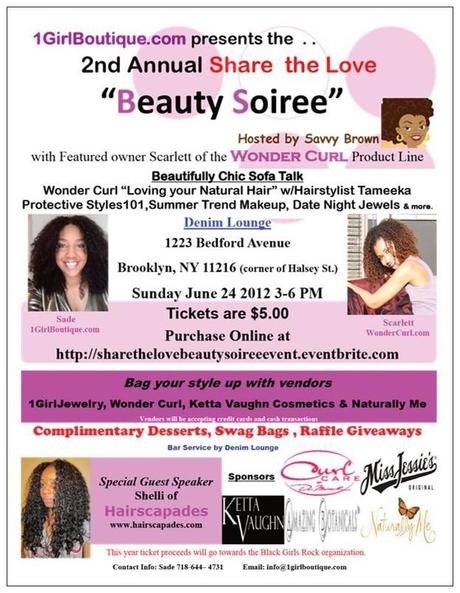 ALL OF THE ABOVE IS JUST $5.00!
SO IF YOU'RE IN THE NY AREA BUY YOUR TIX NOW BEFORE THEY RUN OUT!!!
This year, a portion of the ticket proceeds will go to: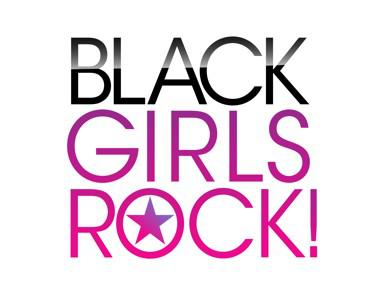 This event is being presented by 1GirlBoutique is an online boutique that reflects the owner Sade's passion of natural hair care and fashion. Her boutique specializes in high fashion couture jewelry pieces from around the world. Her company also supplies clients with accessory styling services for various events from photo shoots, weddings etc. Her latest venture of 1GirlCurls includes a natural hair social media resource for naturals, newly naturals to have a better understanding of hair care and maintenance.
For more information check out Sade's site http://www.1girlboutique.com/
CLICK HERE TO GET TICKETS!