I was in a hurry the other morning and lamented the fact that I really wanted a smoothie for breakfast. I also hadn't gotten much sleep and I really needed some coffee, and then this happened…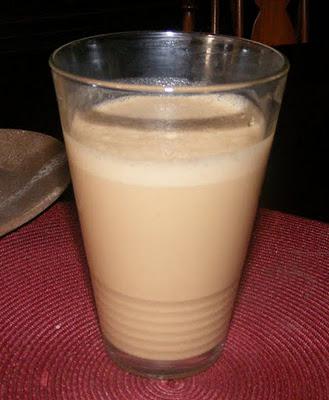 Savvy's Banana Almond Java Breakfast Smoothie
Ingredients:

1/2 cup brewed coffee (cooled)
1/2 large banana
1/4 cup almond milk
1 tbsp almond butter
3 tbsp Amaretto flavored creamer (or whatever you favorite flavored creamer is)
1 tbsp nutritional yeast
handful of ice
Throw everything in the blender (ice first) and let the magic happen.
This makes a really filling breakfast that gives me enough energy to get to lunch without a snack sometimes! If you don't want the caffeine, don't add the coffee and it still tastes great!
cal: 385; protein: 8g; carbs: 46g
Do you have smoothies for breakfast? What do you put in them?