Here's a message that landed in my inbox a few weeks ago. I'm sure more of you have had this problem.
Monique wrote:

"…I have one quick question: I've been natural for about 5 years but the hair in the front of my head is still straight and will not grow or get thick no matter what I do. Do you know of anything that might help me? I usually do twists but when it comes to the front my hair usually looks like I haven't done a thing to it the next day. Can't wait to hear from you."
Your up and coming all natural sister,
Mo
Hi Monique!
Everyone seems to have different textures of hair on their head. (Myself included, it drives me nuts!) It's possible that past relaxers/hot pressing has changed the texture of your hair in that area.  I am not a certified hair dresser, but here's what's worked for me in the past:
Styling tips:
Flat twist damp hair instead of two-strand twisting the front and use a little gel to give it more body. Need some help flat-twisting? Check out this great tutorial by Autumn, The Retro Natural
Use hair clips in your hair near the front near the scalp to lift hair from the root, and give the impression of more body. These are great to use.
For hair growth and less shedding:
Scalp massage – Massage stimulates the follicles at the point of contact, and has been proven to aid in hair growth. Fleurzty of Texture Playground has a great video on how to do it right.
Tea Rinses – These are great for dry scalp and breaking hair. Just be sure to rinse them out thoroughly and follow up with a deep conditioning. Check out my post on Why I Love Tea Rinses
Don't Pull Hair too Tightly – The hair around the edges of the scalp is the weakest and most sensitive, pulling it into tight braids, buns or puffs for extended periods of time can make it even weaker.
Apply a healthy growth product – like Nature's Blessings and massage it into the thinning area (My dad did this and it filled in his bald spot!)
Protect your hair under your hats – Natural fiber hats tend to pull and snag on the hair when worn. Protect your hair by wearing a silk scarf or bonnet on your head under the scarf. Or wear hats that are silk or fur lined and don't pull on hair at the front. In the fall I like wearing a satin bonnet under my hats. You can buy a satin bonnet here. I like wearing my furry aviator like the one below over my head during the winter. It won't mess up my style or snag on curls. You can buy a fur lined aviator hat here.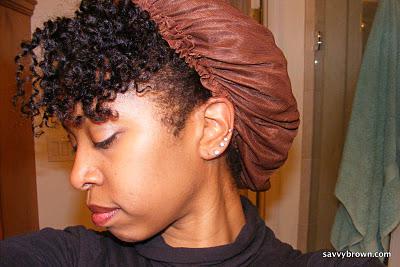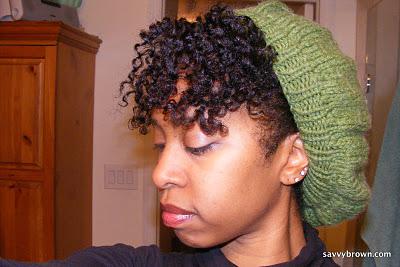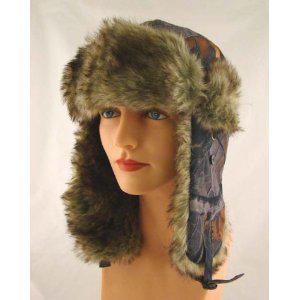 Thank you so much for your question Monique, and thanks for supporting the blog!
What are some of your hair growth (or lack thereof) remedies folks?
If any of you have question that you want answered feel free to email me at
[email protected]
. I can't promise you that all emails will make the Mailbag, but I definitely will answer your questions as best I can. Thanks!