If you're new here, you may want to subscribe to my RSS feed. Thanks for visiting!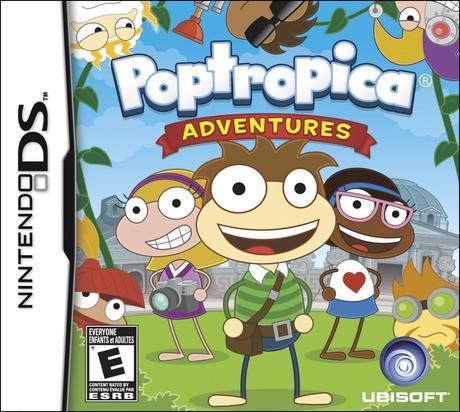 Thank you to Ubisoft for sponsoring this post. Please click here to learn more about Ubisoft. I was selected for this opportunity as a member of Clever Girls Collective. #UbiChamps
I was selected by Ubisoft and Clever Girls to review Poptropica for Nintendo DS.  When I told my 13 year old daughter (our DS owner) that this game was coming she was so excited.  She had wanted to play this game.
As soon as it arrived she put it right into her DS and began playing.  At first she seemed very aggravated with it.  Or maybe it was at her little brother who kept saying he wanted to play.  Either way she seemed to be having trouble with it.
I had let it be and then a week or so later asked her how it was going and she said, "Oh I defeated it already!"  Wow, that was fast.  I guess it was easier than she was making it out to be in the beginning.  I personally have not tried the game, but I had my daughter tell me how it was played and what her thoughts were about the game.  So this is the game as told by my 13 year old.  Although, my 10 year old tried it out for a second too and there might be an opinion or two of hers in here.
Game Play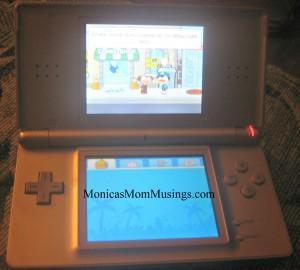 Poptropica in action.
The idea of the game is to save the ruined Poptropica museum.  You go around to different islands collection pieces to put in the museum.  Things like armor, paintings, royal belongings, and many other historical artifacts.  Along the way you play Mini Games which help you level up.  There are plenty of puzzles to solve along the way too.
The game is rated E for Everyone.  Considering the ease of the game it would probably be most fun and challenging for the 6-10 year old age range.
Once you collect all of the artifacts you set them up in the museum and the museum keeper thanks you.  And the game ends there.
What My Daughter Liked About The Game
My daughter enjoyed the adventure of collecting the items for the game.  Even though it was simplistic she still have fun going around and finding items.
She also liked that you could choose your character and change its looks.  So she was able to make an avatar which possessed her personal style.  Changing clothes, hates, hairstyles and more.
What My Daughter Disliked About The Game
Even though my daughter did enjoy the adventure of it all I think she was expecting more of a challenge.  Being that she defeated it in days, that's kind of a bummer when you're spending $30 on a game.  My 10 year old daughter simply said, "It was stupid!"  That's not too surprising coming from her, adventure things don't really interest her.
Overall Experience
While the game was simplistic for my daughter she still did get enjoyment out of it and she definitely felt that other younger children would enjoy it too.  So if you're interested in adventure games and enjoy mazes and puzzles then this is a great game.  You can purchase this game here for just $28.22.
Thank you again to Ubisoft and Clever Girls for giving us the chance to try this game.  We received Poptropica free of charge.  No other compensation was given for this review and all opinions expressed here are my own, or that of my children in this case.