4th July 2013

Written by Paul Golding Cirrus Legacy
Edited by Jason Cherrington Mind at Rest Wills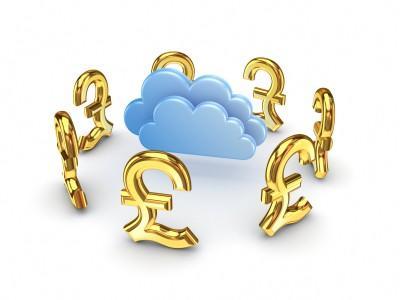 Saving in a Digital World
Digital savings continue to increase as more and more people use online sites for their consumer and business needs. Online savings accounts have become so prevalent that many customers have opted for digital-only accounts, leaving paper transactions behind. In addition to banking, travel sites help people save instantly on the spot by booking online. Restaurants offer discounts when customers buy online gift certificates, and an array of websites offer discount and coupon codes, for savings on groceries, electronics, and more.
Coupon Cutting from Ads is Long Gone
In the past, several thrifty shoppers scoured ads in newspapers to save a few pounds here and there on groceries. Most were limited to what their local circulation advertised. Although some may still look for savings this way, the digital world has opened up an entirely new way to save. Websites all across the world are now offering customers a variety of virtual coupons, just for signing up for their site. If you want a particular brand, often times you can go directly to the manufacturer's homepage and search for coupons. By simply printing online coupons, millions upon millions have saved digitally.
The savings have paid off. According to MSN Money, coupon redemption has increased by over 63% since consumers started finding them online. Over $3.7 billion has been saved. Grocery food coupons are the most popular, with at least 2.1 million food coupons used in 2010, as opposed to 1.2 million coupons redeemed for non-food items. This number is predicted to grow by 1,300% by 2015.
Online Savings Account
Banking digitally is growing by the day, especially online savings accounts. As more people learn about the benefits of online banking, the numbers of online customers are expected to increase. For those who are unsure and/or hesitant to leave the comforts of their local branch, consider the options that an digital savings account can provide you:
● Online savings accounts almost always offer higher interest rates. Since online banks operate more cheaply than a typical branch bank, most will be able to offer a better return.
● Online banks typically offer lower fees as well, for the same reasons they can offer higher interest rates: less space, less employees, less bills, and low overhead. Even though online banks may seem small in comparison, a study performed by Reuters determined that these banks are among the same ranks in numbers as many traditional banks.
Traveling for Business or Pleasure Has Gotten Cheaper
An influx of travel sites has hit the Internet lately, and many compete with each other for customers. As a result, people can end up saving a ton of money by booking flights, hotels, and vehicles online.
The key to saving on traveling expenses lies with booking last-minute online deals. The most popular travel sites understand this and will do the work for you. By simply typing in your destination and preferred dates, travel sites combine the top deals for flights, car rentals, and hotels across the world to give you the best price options. Not only can over 50% be saved (depending upon the details), but hours of research can be saved.
Digital Savings are here to stay
Digital savings are not only here to stay, but are predicted to more than double as more and more consumers become aware of all of the online savings in cyber world, just waiting for them to grab onto.
Although change is still a bit scary to those who would rather relish in the "old school" techniques of savings, the benefits of going digital is definitely something worth looking at, even for the most stubborn at heart.

---
Protecting Your Digital Assets
With the creation of digitalisation, a lot of what once used to be physically managed, is now managed online, whilst you are alive it is not to hard to manage your online digital assets, with a good memory and method of securely storing passwords you can access all of your assets at the click of a button.
There are however potential issues that can arise in the event of your death. If you have not put appropriate measures in place, your loved ones could find it difficult to gain access to your online accounts and may not be able to execute your wishes for those accounts in the way you would have wanted.
Remember the term online accounts is not just limited to accounts with financial institution's, it includes any online account that you have opened in your lifetime, for example twitter, ebay, amazon, the list is virtually never ending.
As the digital era continues to grow and evolve it is becoming more important to protect your online accounts, this growing trend has not gone unnoticed and even today it is now possible to record details of your online assets with companies like Cirrus Legacy.
Cirrus Legacy offers a digital legacy service that allows you to store and protect all of your sensitive data in one place, it grants you the ability to nominate a guardian who can take over your online accounts when you die ensuring that your wishes for these accounts are carried out, whether that be to preserve them or delete them.
Further information can be found by visiting Mind at Rest Digital Wills Page Or Cirrus Legacy Membership page