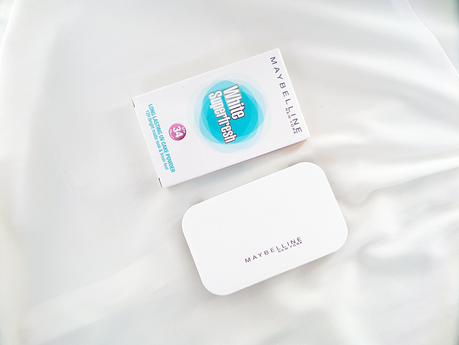 One of the things I hate the most is retouching my makeup. The only time I touch my makeup is the time that I do it, after that, nada. That is not because I don't want to, but because I am lazy to do so. Yeah, laziness is in my blood and I hate that part of myself. Anyway, you might have heard - or even tried using - this cake powder from Maybelline, White Superfresh. I just got my hands on it a few months ago and started using it for like three weeks now. This powder saves me from retouching every minute ever since I opened its box! I may have some issues with it, but nothing major. Why don't you continue reading to know more, yes?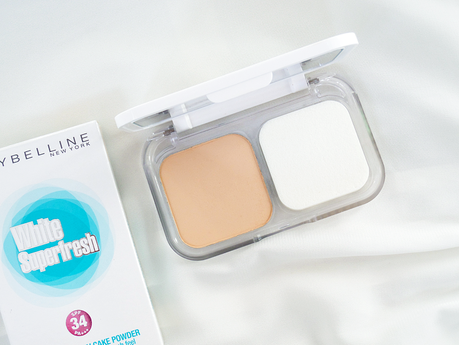 Maybelline White Superfresh Cake Powder comes in a sleek, white packaging with a built-in mirror and the sponge separated from the powder itself. There is something about the color white that makes anything look elegant and expensive, but this one is far from expensive because it only costs P299.
According to Maybelline, this powder is enriched in Mineral Perlite that is 5X the absorption power of regular talc; it facilitates sweat evaporation with almost zero build up. Long lasting (up to 12HRS fair matte look and fresh feel) matte coverage that instantly whitens and evens skin tone, smoothens and blends away perfection.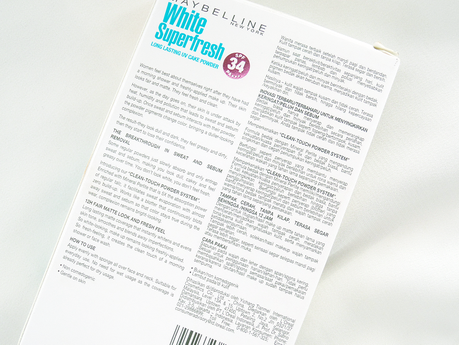 Based on some reviews I read before I opened its box is that this powder is not recommended to those with dry skin because of its dry texture. What I do is use a facial mist before applying it over my liquid foundation to make the dry areas of my skin less dry. It works, ladies. I do it with every powder foundation I have especially during those times when I don't have enough time to do some blending. Also, do not expect that it can cover any redness etc. as it only gives light to medium coverage. And a slight white cast too.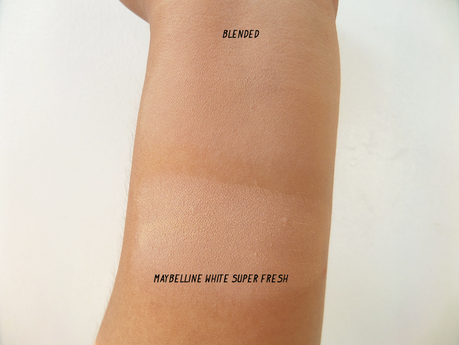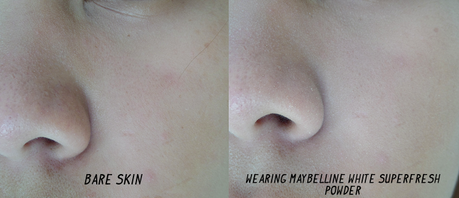 I have the Natural 03 shade and it perfectly matches my skin tone. 03 Natural has a light and warm beige color with yellow undertones. If you are more on the morena side, they have darker shades too, you can choose between Honey 04 and Sand Beige 05. The finish is fresh matte which is probably the reason why it doesn't work out to the people with dry skin. FYI, you know that part between the cheekbone and nose? That is the dry areas of my face - both sides.
As far as performance is concerned, I'd give Maybelline White Superfresh Cake Powder 4 out of 5 stars. While I didn't have enough time to prove its 12-HR-of-looking-fresh claim, a 6-hour of freshness without the need to re-apply is still impressive. I love how it control and deal with the excess oil of my skin for several hours and giving me enough time to look fresh without the need to blot every now and then. Its performance is definitely worth more than 299 pesos.


BLOGLOVIN | FACEBOOK | TWITTER | INSTAGRAM