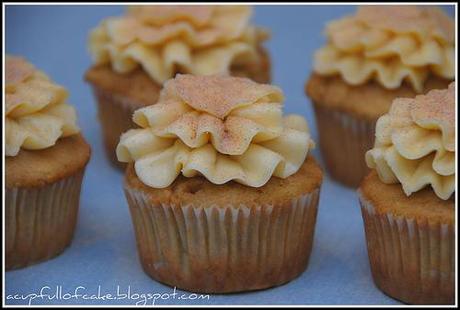 Pictured above is a churro cupcake for Cinco de Mayo via A Cup Full of Cake.
One of the best things about cupcakes is that provide a sweet way to celebrate every holiday. May is a busy month, so take note of these dates. I found some of the food holidays on Foodimentary.
May 3rd: Kentucky Derby
May 4th: Star Wars Day (May the 4th Be With You)
May 5th: Cinco de Mayo
May 4-10: Teacher Appreciation Week
May 6-12: Nurse Appreciation Week
May 8: National Coconut Cream Pie Day
May 11-17: Police Appreciation Week
May 11: Mothers Day
May 14: Receptionist Day
May 15: National Chocolate Chip Day
May 17: National Cherry Cobbler Day
May 19: National Devil's Food Cake Day
May 21: National Wait Staff Day, National Strawberries and Cream Day
May 22: National Vanilla Pudding Day
May 24: Brother Appreciation Day
May 26: Memorial Day
May 28: National MS Day
Plus, there are many birthdays, graduations, bridal and baby showers and weddings. May is good time for cupcakes. Everyday is a good day for cupcakes.