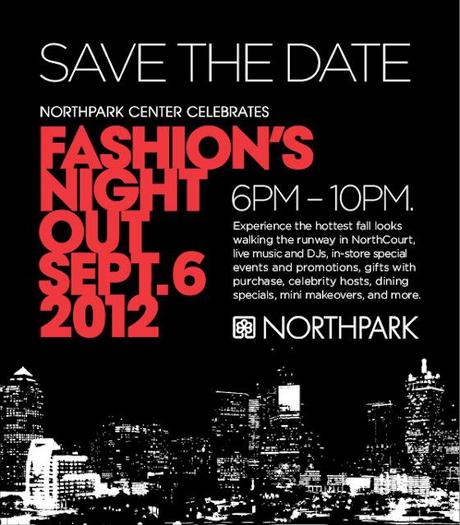 Fashion's Night Out was created in 2009 by Vogue's Anna Wintour as way to gin up excitement about the upcoming shopping season. Times had been desperate for retailers and designers; and this was a way to lure penny-pinching consumers into stores when the merchandise was at full price. FNO was not about celebrating the runways, high-end designers and rarified goods; instead, it was a wholly commercial endeavor, one that sought the participation of every brand from Giorgio Armani to Zara.
Since 2009, FNO has evolved into a one-day gorge-fest of special guest appearances in boutiques large and small, hipster DJs, indie bands, a mass runway shows and enough cocktail parties to pickle every liver from New York to Dallas to Los Angeles to London and Milan.
Last year, I about killed myself running (in stilettos, no less) from Highland Park Village to Tootsies to NorthPark Center.  The Galleria was also a hot spot, but I just couldn't make it all the way across town to experience the country's longest runway.  THIS YEAR, I am thrilled to announce that I have partnered exclusively with NorthPark Center as their blog partner to cover Fashion's Night Out.  I will be live tweeting, Facebooking and Instagramming all the action LIVE! We are cooking up some fun contests and they are pulling out all the stops to make NorthPark Center THE destination for this year's FNO.
So, save the date of September 6.  Destination: NorthPark Center.  And stay tuned for all the stylish details!