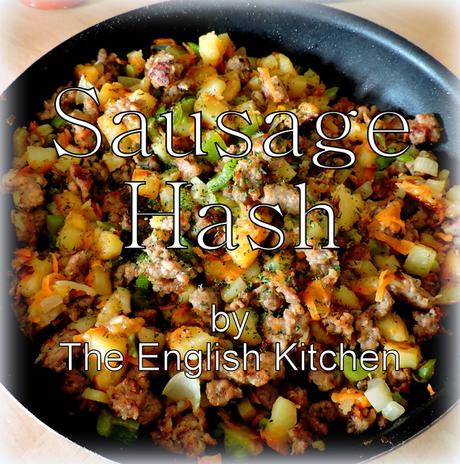 If you are looking for a delicious and quick weeknight supper that is a bit of a doddle to make and something your entire family will love, look no further.  You've hit the jackpot with this one!  This tasty entree ticks all the boxes!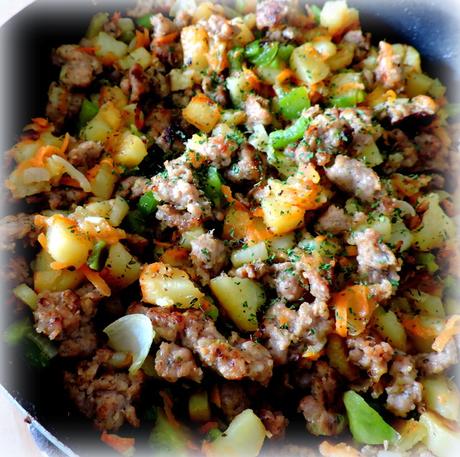 I apologize for the photos.  I always have a difficult time adapting to the changing light with the seasons.  Once I get used to the change, it all works itself out, but finding the right place to take photos in natural light can be a bit dodgy at times.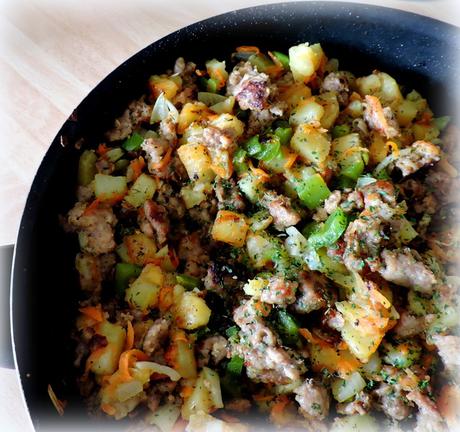 In any case, I hope they don't put you off of this very tasty dish.   I like to use a really meaty sausage for this.  I do have my favorite brands . . . as you know.   I like organic, without fillers and gluten free if possible.  A Cumberland works very well in this as they are nicely spiced!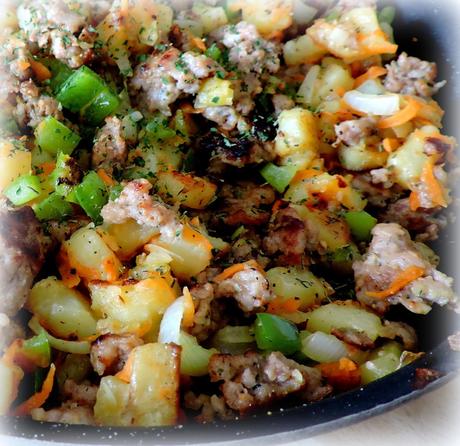 Whenever I boil potatoes I always boil a few extra so that I can make hashbrowns or some such . . .  and they come in really handy for dishes like this one.   If you don't have any you could cook some special just for this, which would add to the time needed of course . . .  or you could keep a couple of tins of cooked potatoes in the larder.  (I do that too!)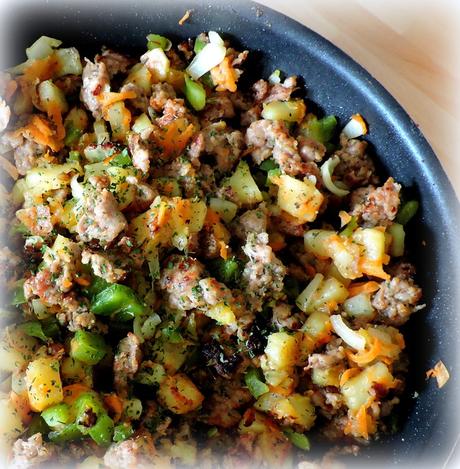 Of course if you live in North American you will have access to frozen loose hasbrown potatoes, but we don't have those here.  Home cooked are really best though . . .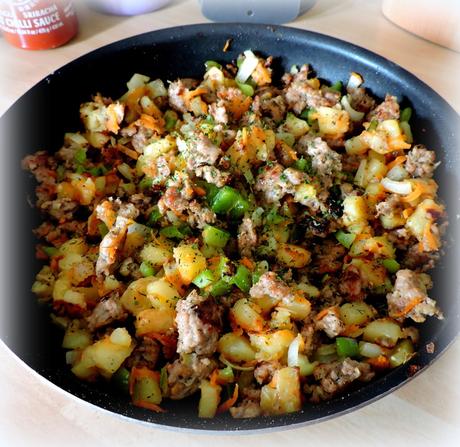 *Sausage Hash*Serves 4Printable Recipe 
This is a simple and quick supper that is all in one pan.  Make sure you could extra potatoes one night so that  you can make this. Alternately you can use a tin of new potatoes, well drained and cubed.  It's delicious! 
1 pound of meaty herby sausages, skins removed and discarded1 medium onion, peeled and chopped1 medium carrot, peeled and grated1 medium green pepper, trimmed, seeded and chopped3 large potatoes, cooked, peeled and cubedsalt and pepper to tastesplash of Worcestershire sauce1 TBS olive oil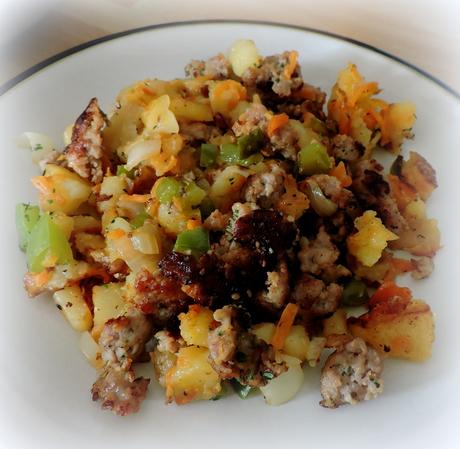 Heat the olive oil in a large skillet.   Crumble in the sausage meat.  Cook, stirring and mashing to break it up, until it is cooked through.  Add the Worcestershire sauce, onions and carrots.  Cook, stirring frequently until the onions have softened.  Stir in the peppers and potatoes.  Contiue to cook and stir until the peppers have softened and the potatoes are beginning to brown.   Season to taste with salt and black pepper.  Serve hot.Note - I like to serve this with a salad on the side.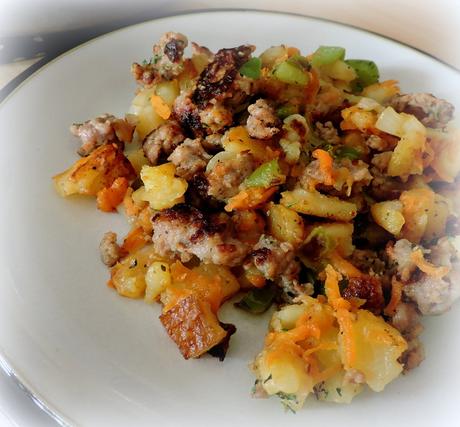 Bon Appetit!