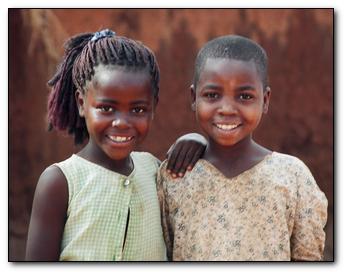 Help Educate Girls In Malawi!
Statistically, according to UNESCO's 2005 Education For All monitoring report, only 31% of adult women can read and write in Malawi. This is shocking when compared to men – 80% of whom are literate. Kasungu district in Malawi, where the Join My Village project is taking place is no exception in terms of prioritizing boys when it comes to education. Kasungu is among the top list of districts where literacy levels are very low in women.
Once educated, a girl child is more capable of helping the greater family as she is the one that spends more time with them and so can act as a good mentor. An educated girl can easily manage to start a small business that can help the family financially. It is only through education that girls can learn to be independent and free from male dominance. With education, a girl can easily protect herself from diseases and unwanted pregnancies and is more likely to delay marriage. There is a saying that says, 'educating a girl is educating the nation' and this is what Join My Village is all about.
Join My Village is working with CARE to provide reference materials to primary schools as one way of improving girls' access to education early. The project is also constructing female teachers' houses in 15 primary schools to encourage more female teachers to move to these schools. The teachers will be role models to girls and also motivate them to aspire for a better future. Join My Village is also providing secondary school scholarships for girls from poor households to keep them in school.
For every view of the video I've linked to below, Join My Village will donate $1 to send girls in Malawi to school!
via Causes.com
I can't embed the video, so to watch, please go here (you have to be signed on to Facebook).