I never thought I'd see the day, but I'm getting a little tired of shopping. My closet is full and I have plenty of options of things to wear to work, to party, to lay in bed with the cats with, to attend a black-tie affair (I did end up keeping the Lanvin skirt), and so forth. I mean, I'm still browsing online and looking at gorgeous clothing, but really…why? Of course I could find items to covet but do I need to add more to my closet? There are a few caveats, of course. I'm still desperate for a pair of (affordable) leather pants or leggings, a pair of dark denim waxed jeans, and the perfect over-the-knee boots.
One item I knocked off the list was a bright, saturated pink skirt. It's been a journey. I searched stores. I searched ebay. I searched fabric stores in hopes of having a skirt made. Nothing was ever bright enough. Then I found it on etsy from vintage seller, Vintage Riches. It was on hold for someone else but I got lucky I was able to buy it when the first buyer fell through. Lucky me, because it fits (a little tight, but I'll suffer) and it's pink enough.  Seriously. It's just as bright in real life as it is in the photos. I could not be freaking happier!
It came with a matching cape which doesn't fit me quite as well, but I suspect it will see a second life as another type of garment. Today I paired with shades of gray to make the pink stand out even more and some neon jewelry.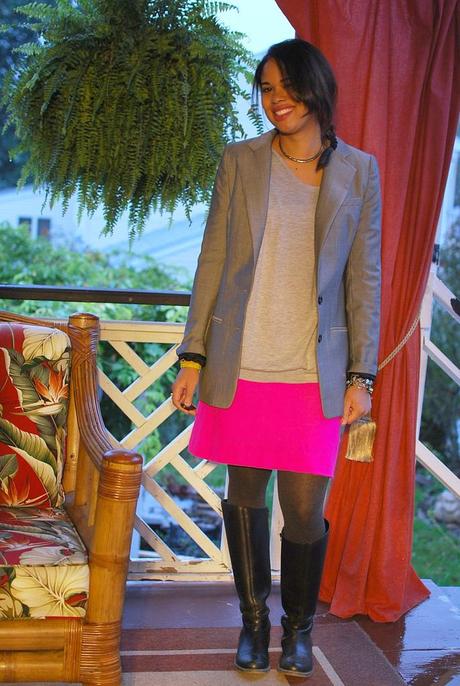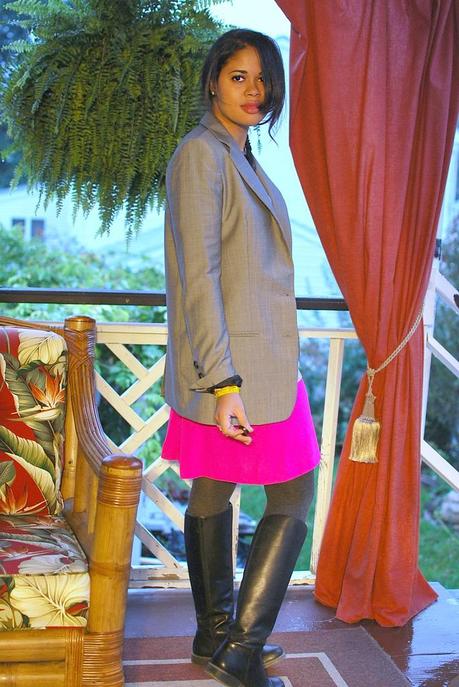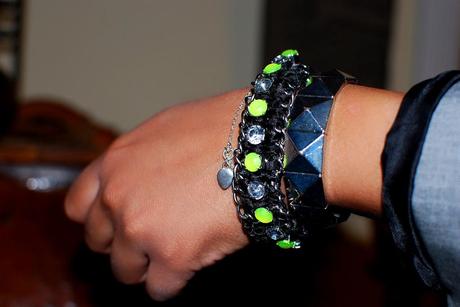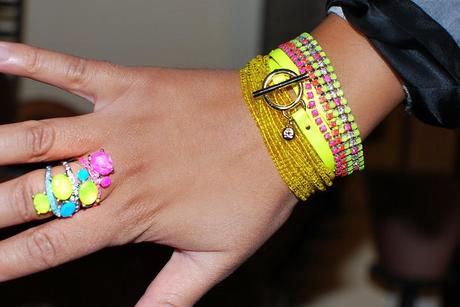 blazer- Surface to Air
sweater- Vince
skirt- vintage
tights- H&M
boots- Rocket Dog
bracelets- Forever21, Gorjana, Second Time Around (DIY painted neon)
ring- Forever21 (DIY painted neon)
Share/Bookmark