Satrange, Patiala- From Panipuri to Puchka via Gol-gappa
Marathis call it Panipuri, Puchka for Bengalis and Punjabis relish them as Gol-gappa. This all time snack connects India remarkably.
Ever since I discovered the populous Gol-gappa shop, "Satrange Gol-gappe", offering them in seven different flavors, I don't mind driving down 10 miles for my favorite one!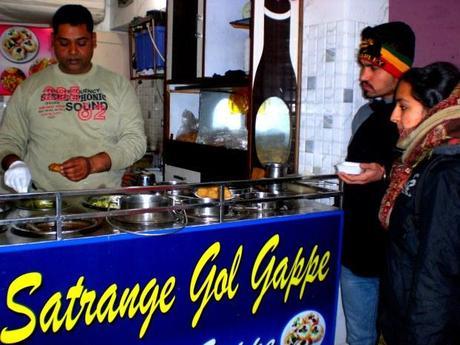 Flavored water, tamarind chutney, potatoes, onions, chickpeas and chilli chaat masala make up an ideal recipe of the king of street food.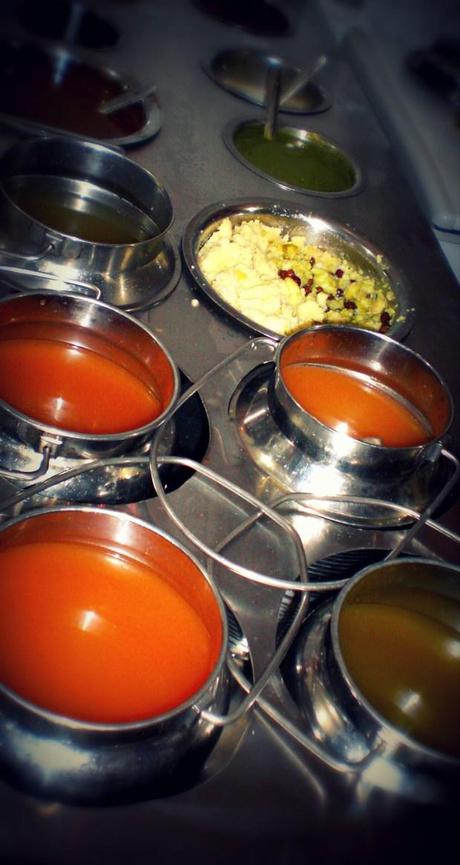 No matter what age, we Indians are competent enough to join the Gol-gappa race ;) From street vendors to huge food chain restaurants, Gol-gappa counter serves a long queue of elevated people.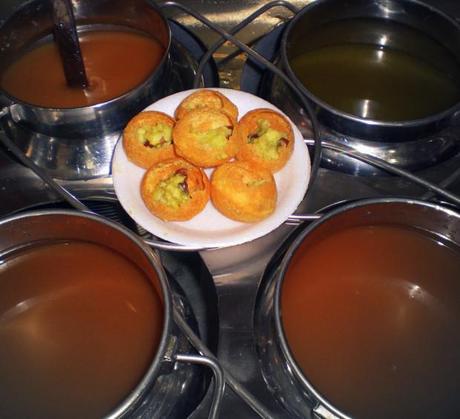 Apart from the khatta-meetha and teekha flavored water, Gol-gappe (the plural of Gol-gappa) are also cherished with Rose, Pineapple, Heeng, Jeera, Black Pepper and Mint water to name a few.
From Sunny Deol to Imran Hashmi, most of the celebrities while their shoot in Patiala, have admired the mouth watering satrange gol gappe which makes it more special! So for the Patialvis- pay the visit to your favourite gol gappa stall and those visiting the royal city, don't forget to stop by here! ;)
Sahiba Miglani