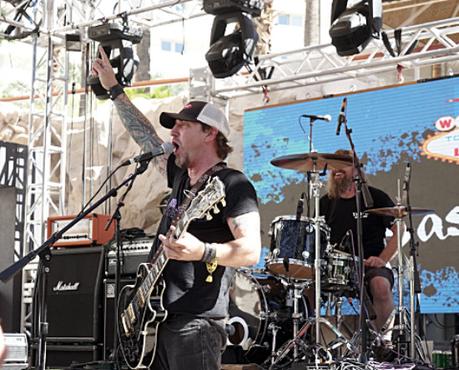 Magnetic Eye Records premieres two more songs from THE WALL [REDUX] by bands who bring out the low end power Floyd always needed.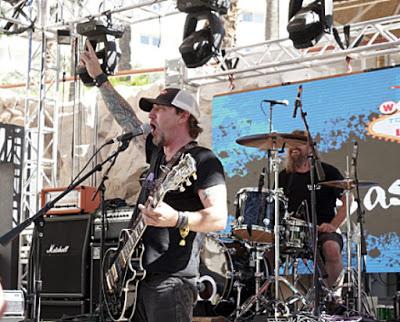 Sasquatch
Less than two weeks from the release of Magnetic Eye's exhaustive re-imagining of Pink Floyd's ambitious concept album The Wall by artists from across the heavy music landscape, and two more songs have seen high profile premieres, focusing on bands who took a decidedly heavier approach to two recognizable Floyd classics.
Indy Metal Vault has debuted Mars Red Sky's cosmic and thunderous take on the iconic Comfortably Numb, presented with a thoughtful consideration of Floyd and the significance of the album.
Discussing their space-faring reinvention of the tune, MRS's Julien Pras says:
"We particularly enjoy exploring various avenues, soundscapes and emotions, slow, muddy and dark atmospheres as well as more upbeat stuff sometimes, and we thought we came up with a nice rendering of this song."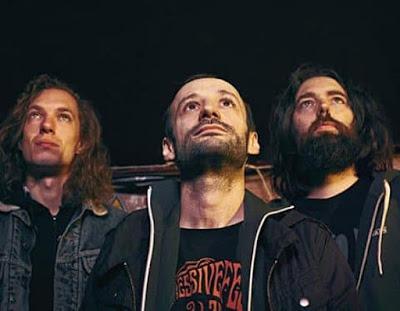 Mars Red Sky
And today via the discriminating team at MXDWN, the world witnesses the dismantling and re-assembly of a classic rock radio staple into a powerhouse of riff-muscularity and vocal force, as Sasquatch dispensed with the disco beat and singing kids to present Another Brick in the Wall, Part 2 as the ballsy rocker no one ever thought it could be.
Sasquatch bassist Jason Casanova explains:
"We thought about keeping it true to form or deconstructing it to the point where it would be completely unrecognizable. We eventually ended up slowing it down and beefing it up but kept the melodies intact. The guys were definitely adamant about pulling out the Bee Gees beat from the original. In the end, we decided pulling the drums completely out of the verses gave the choruses a much larger impact. Then Riggs tried out his best (worst?) Academy Award-winning English accent on the wrap-up. Made me crave some pudding."
Magnetic Eye Records will release THE WALL [REDUX] and the companion album, Best of Pink Floyd [REDUX], on November 9th, with a massive cross-section of established scene luminaries and ambitious newcomers including Scott Reeder, Church of the Cosmic Skull, Greenleaf, Year of the Cobra and Worshipper taking on tracks across both volumes.Pre-orders for both are available now

at this location

.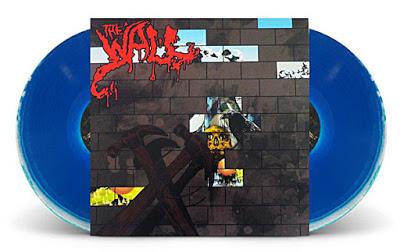 The full tracklist for The Wall [Redux] is as follows:
Side A 1. In the Flesh? - The Melvins 2. The Thin Ice -Low Flying Hawks 3. Another Brick in the Wall, Pt. 1 - Ghastly Sound 4. The Happiest Days of Our Lives - Sergeant Thunderhoof 5. Another Brick in the Wall, Pt. 2 - Sasquatch 6. Mother - ASG
Side B 1. Goodbye Blue Sky - Mos Generator 2. Empty Spaces - Domkraft 3. Young Lust - The Slim Kings 4. One of My Turns - Worshipper 5. Don't Leave Me Now - Spaceslug 6. When the Tigers Broke Free - Year of the Cobra 7. Another Brick in the Wall, Pt. 3 / Goodbye Cruel World - Greenleaf
Side C 1. Hey You - Summoner 2. Is There Anybody Out There? - Scott Reeder 3. Nobody Home - Mark Lanegan 4. Vera - Ruby the Hatchet 5. Bring the Boys Back Home - Sunflo'er 6. Comfortably Numb - Mars Red Sky
Side D 1. The Show Must Go On - Open Hand 2. In the Flesh - Solace 3. Run Like Hell - Pallbearer 4. Waiting for the Worms - WhiteNails 5. Stop - Blue Heron 6. The Trial - Church of The Cosmic Skull 7. Outside the Wall - Yawning Man