Saree is an unstitched nine yard of cloth piece that replicates pure grace and elegance for every woman wearing it. Saree is not a mere part of draping that most women of India wear, but it is a projection of rich Indian culture, heritage and tradition. Mahabharata, the sacred mythological text for Indians which dates back to 4000BC mentions that Draupadi, the wife of 5 kings of Indraprastha wore saree as her attire. Rabindranath Tagore, the messiah of the lyrical world also projected his version of beauty and elegance of women in saree. One can take the example of his iconic characters in his stories like Charulata, Mrinal and others to related his projection of powerful modern women who can change the world. Thus, regardless of time and changing era, it has been there in our culture.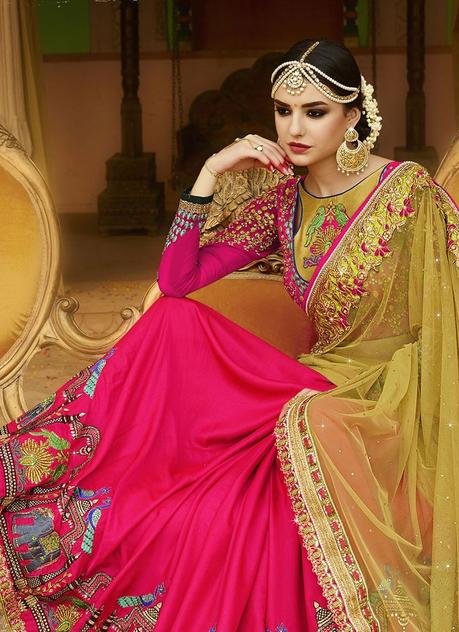 The closest lady in any kid's life is none other than his/her own mother. Wait! Close your eyes for a moment and imagine your mother. How does she look?
I know the maximum of you have the image of your mother wearing a saree and worshipping God or doing her daily course of routine work. Saree has not been just a draping style for Indians but it has given us a definition, a distinction to stand proudly in the world. Today, the western countries look up for sarees to bring that peace, poise and beauty in them.
The Immortal Saree.
The word "sari" originated from the Prakrit word " sattika" which gets its mention in Buddhist literature. The word then gets into various forms from "sattika" to  "sati" and finally sari. 
Saree has been into existence when the actual human civilization developed i.e Indus Valley Civilization. Of Course, then the name would not have been the same or even the draping would have been different yet its existence cannot be denied.
History and archaeological excavations have evidence that women in Indus Valley Civilization wore a long piece of cloth draped as a trouser. 
The Persian brought the style of stitching in India. The style of Persian and Greeks wearing loose jackets for their upper body was followed by the people and Indian women also started wearing loose jackets to cover their upper torsos. This change further evolved itself to give birth to "choli" or modern blouses.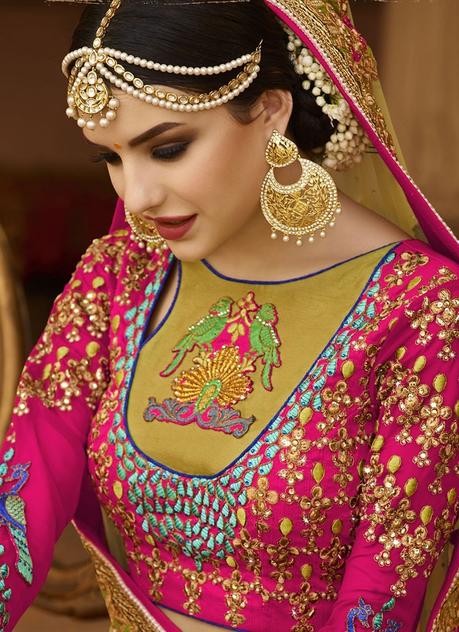 The final and modern look of sari came from Mughals who mastered the art of stitching and embellishments from the Persians. From cotton to another type of fabrics like silk and brocades were used to make attire for men as well as sari for women. The different schools of painting came into existence along with the art of stitching which helped in decorating the sarees that were used by ladies of Mughal era. This is the time when we got the present draping style of sari. The painting from post-Mughal era clearly depicts the clear usage of saree. The pallu or daman was used to cover the head as per Muslim traditions. Many post-Mughal paintings show the modern draping style of saree.
Thus, there can be no doubt in saying that the saree we drape in style is actually evolved from the influence of ancient Indians, greeks, Persians and other central Asian migrants.

Saree and  Diverse Culture of India

As we discussed, saree has been an integral part of India and Indians from ancient times. The draping style and fabric has changed with the change in fashion and lifestyle yet the purity and its essence is the same. Saree is the most blissful attire adorned by every modern or traditional woman of this era. India is like a rose flower with enormous petals which can be thought to be the 29 states of India. Every petal is responsible to make the flower look glowy, full of fragrance and beautiful. Similarly, each state of India has a unique flavor of tradition and culture to offer. Saree being the most primitive and constant factor in Indian culture, therefore, we see a mix of the various taste of culture from the different part of India on Sarees. Every Indian state specializes in some or the other craft of saree making.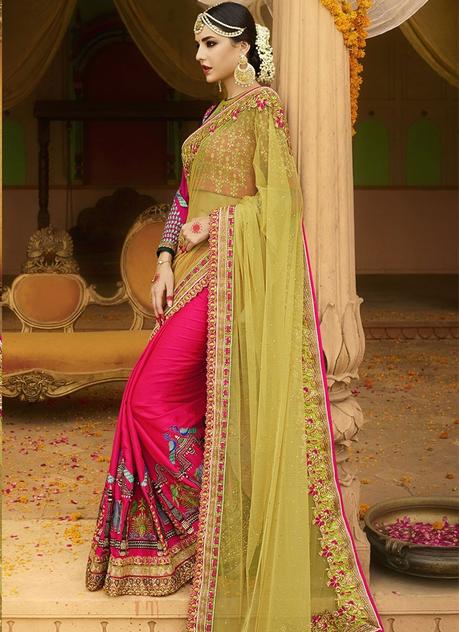 If you are a quintessential tradino-modern girl then prefer to explore your country's best of the sarees and stand tall in the world.
The must haves…
Tamil Nadu- Kanjeevaram sarees
This saree is proudly owned by every beautiful woman from southern part of India. Named after a small village of Bangalore, this saree is made after the Paithan town in Aurangabad, Maharashtra. This saree is famous for its nature loved designs and bright colours. Adding the elegance of paithani is a must for every woman.
Odisha- Bomkai saree
Heading into the series of hand woven exclusive saree, Bomkai saree is also known as Sonepuri saree. This is made by a small community of artisans from Odisha. You can experience the essence of tribal designs and their lifestyle in these lightly fabricated sarees. Your collection is always incomplete without a Bomkai.
Assam- Muga saree
Coming from the serene land of Assam, these sarees have a natural glowy texture made in pure silk fabric. This saree can be a prized possession for every modern girl.
Varanasi- Benarasi Saree
If you imagine silk saree, you cannot help it but think about Benarasi! Prized as the finest silk saree in India, this brightly coloured saree with various simple and complicated motifs is part of every wardrobe and wedding trousseau in India.
Kerala- Kasavu saree
Kasavu is the traditional outfit of the state. Originated from mundu, this saree have a blouse, stole and a skirt or mundu usually made in off-white with golden border. Drape this saree and absorb the richness and elegance of Kerala.
At last, a women quotes saree in her poetic version:
The long trail of cloth, one straight single length,
no Zip, no stitch yet oozes vigour and strength!
The six yards of grace, draped perfect for the evening,
the elegance untouched, adds 'femininity' to the meaning!
The humble drape stirring the political motion,
since time immemorial, breaking the rules and the notion!
Author Bio
The author of this article is an expert in Indian culture and its various traditions. He holds a strong expertise in writing and intends to focus on the changing trends of draping in Indian culture. He is currently working on the subject of Indian sarees, it's evolution and the charisma of buying traditional
Bridal Sarees Online
by modern women.