Have you ever seen Man v. Food? It's like a travel-food show where this guy eats his way across the U.S. He's a little nutty, but very entertaining. He ate a 42 inch pizza once. That's right, 42 inches, and he ate it right here in San Antonio (I say 'right here' because I'm just a hop, skip and a jump away from San Antonio).
Naturally, Gregory, whose number one hobby is eating, wasn't going to live down the road from a pizza so large it was on Man v. Food without seeing it 

(RE: EATING IT)

 for himself, so when the Irish boys were with us, we took a trip to the eastside of town for dinner. Actually, we took two trips... the first time we went was on a Sunday night, and there was a two hour wait for a table. Clearly, everyone wants to eat the biggest pizza in Texas but I don't wait for two hours for anything (patience is not one of my virtues) so we arrived early the following Wednesday and got seated right away.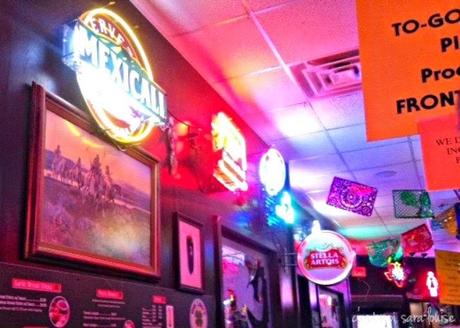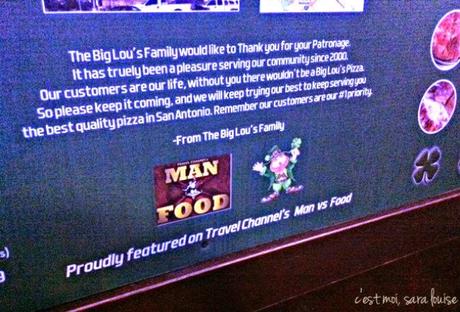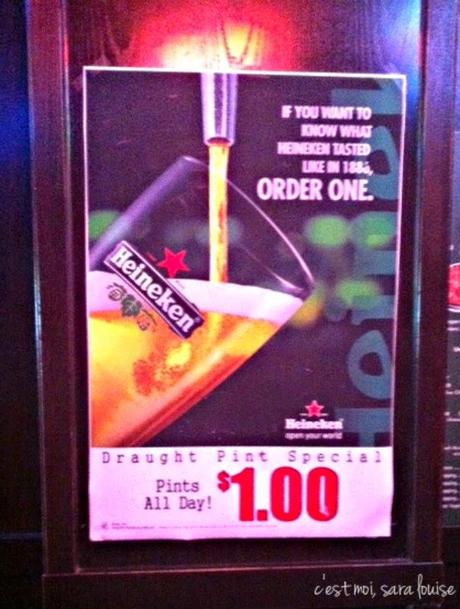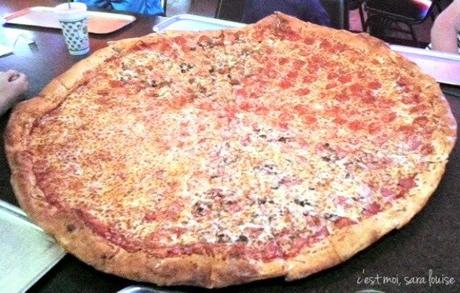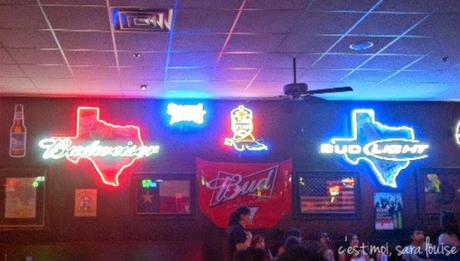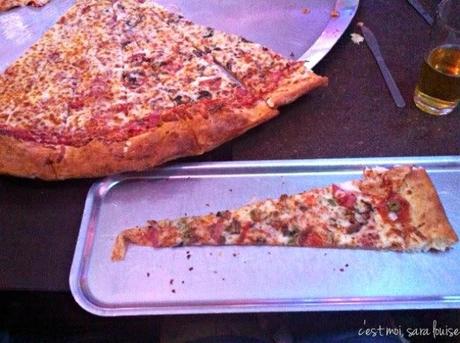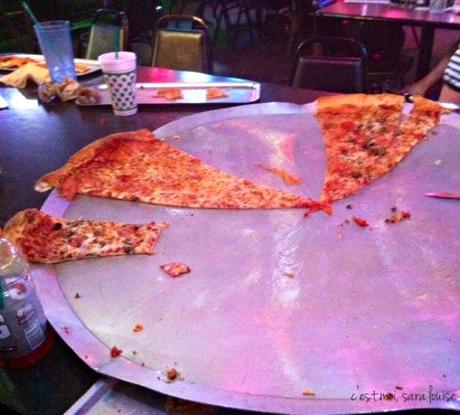 Not wanting to be total gluttons, we opted for the 37 inch instead of the 42, which was still plenty even though Gregory did manage to eat a whole seven slices of the jumbo pie. Me, I managed a paltry two.

(Note To Self: next time skip the salad and go straight for the pie.)