Santa Irene, santorini cute, romantic wedding of  Erin and Michael  
Our couple Erin and Michael met at a holiday party in their apartment complex .
Michael's proposal was made in the nicest way I would think and see what he said:
 "I
asked Erin to marry me by painting "Will you marry me?" on a painting we completed together.  It hangs up in our house today."
Michael realized that Erin was the one because she enjoyed doing the same hobbies and activities as me, made them more enjoyable, and helped me become a healthier, happier version of myself.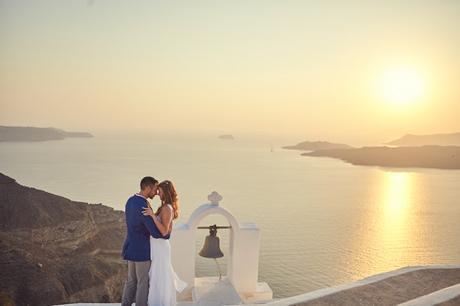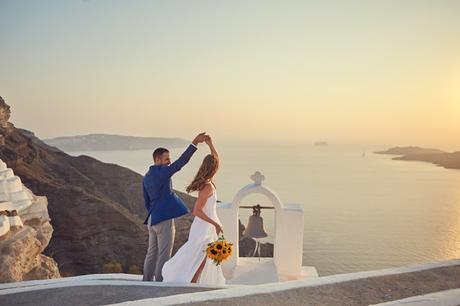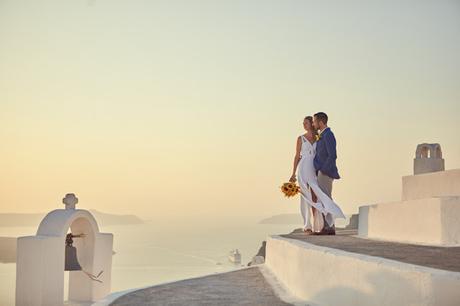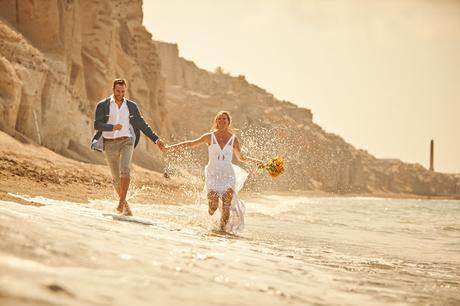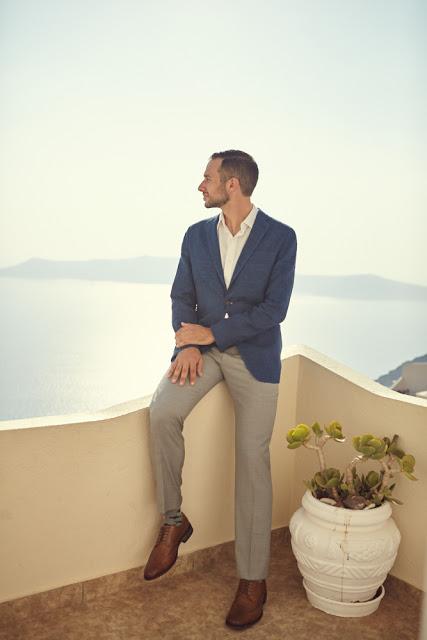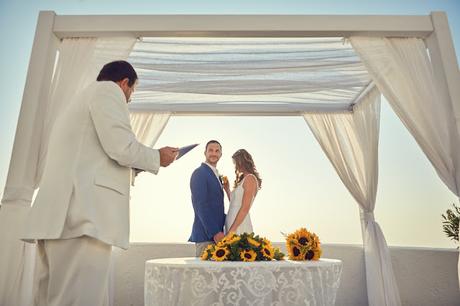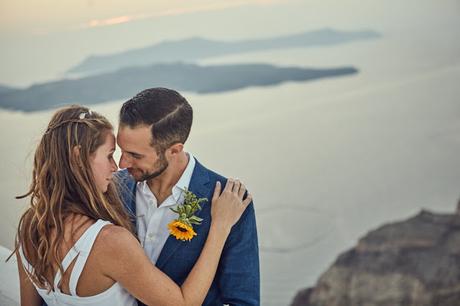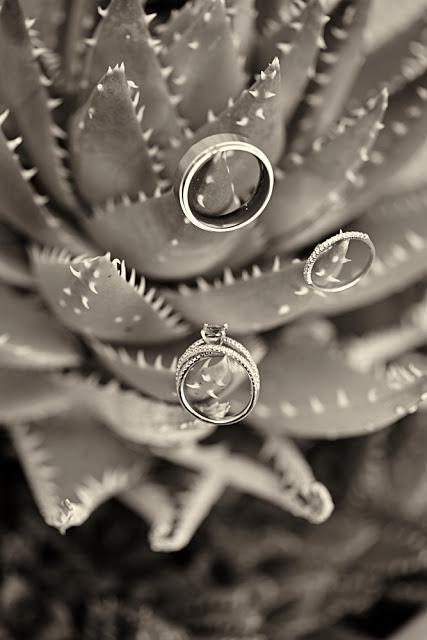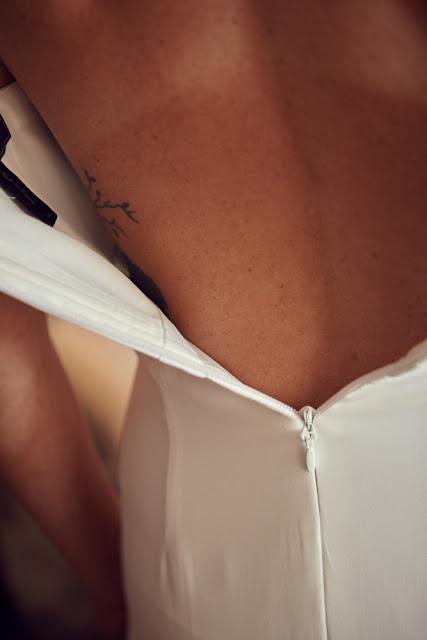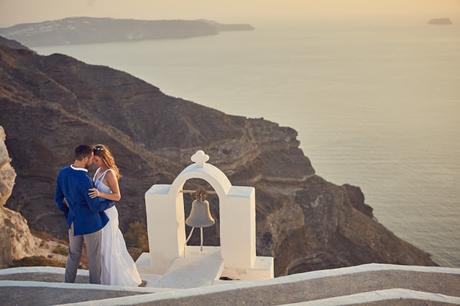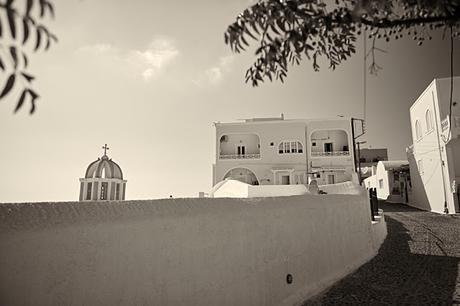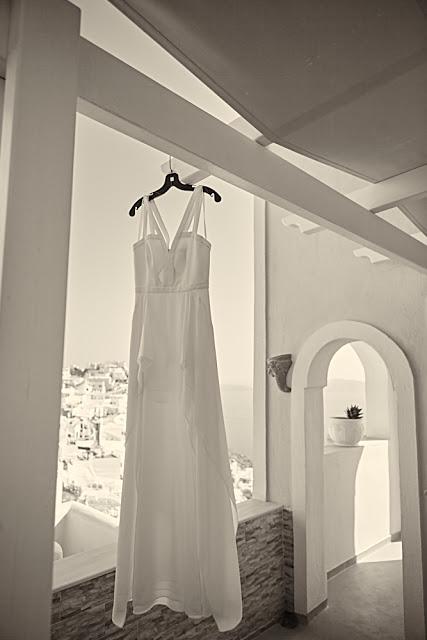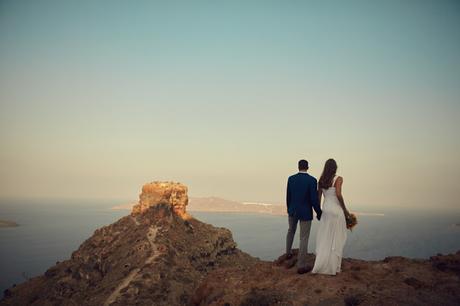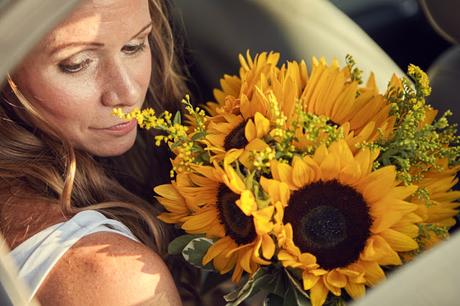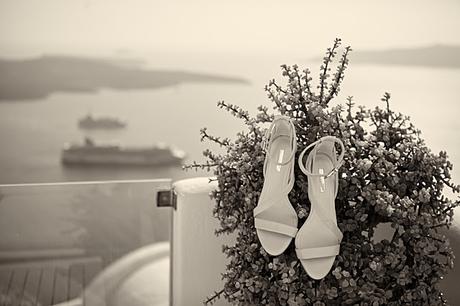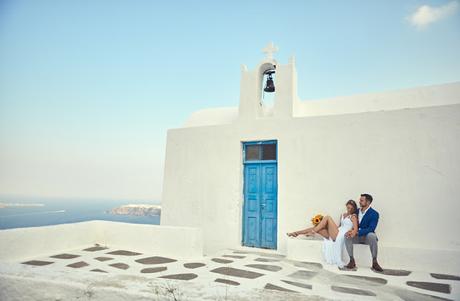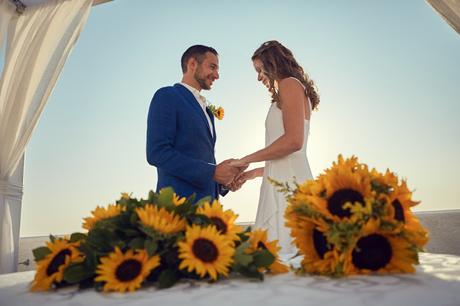 After an engagement time of  9 months and the wedding ceremony took place in the romantic place location of Santa Irene in SANTORINI. Erin and Michael they wanted to have a small intimate, civil wedding where we focused on making the event about ourselves. It was everything we wanted it to be and we wouldn't have rather have it any other way.  We had no stresses and the day was perfect.  Guests were only the parents.
There was no formal wedding reception and a nice romantic dinner took place in Sfinx restaurant after Olympia's (ourSantorini wedding planner) suggestion , with our families. Our photographer was Dimitris Paridis.  He truly was a pleasure to work with, was very patient with us, took incredible photos.
 Our wedding planner Olympia from Marryme in Greece  planned everything for us except the photographer (which we wanted to pick ourselves).  Everything went smoothly, all the vendors were on time, and we had no stresses leading up to the big day.  Our wedding coordinator, came to meet us the day before to run through everything and explained everything, we needed to know.  We were extremely satisfied from Marryme inGreece and we would highly recommend her to any couple, that wants to have a Santorini wedding
Erin's wedding dress was a simple, light and fresh wedding dress for her wedding in Santorini. The day of the wedding Erin wore the earings of her great grandmother matching with her casual yet pretty  hair and make up casual.
Our best moment was at Santa Irene.  Being able to sit there and enjoy the view after the ceremony with our parents and not being rushed out to the next pace was the best part.  Being able to stop, and enjoy the moment without feeling rushed.
What made your wedding unique and special? Our wedding was unique as we kept it very small and intimate by only inviting our parents.  Our wedding cake was simple and nice and our flowers where sunflowers with a nice wedding cake at the restaurant
Our best advise is
:
Make it what you want and don't care about what other's will think and listen to your wedding planner advise.
We went for honeymoon to Dubrovnik and Split, Croatia and Venice, Italy.  We wouldn't recommend Croatia as much as Venice, but we did wish we spent more time in Santorini.
Location : Santa Irene
Photographer: Dimitris Paridis
Wedding planner: Marryme in Greece  email:

[email protected]