In a guiltless search for happiness, "Chronicle", a collective exhibition of three emerging artists from Lebanon, Paula Chahine, Nayla Kai Saroufim and Marcel Rached, curated by Singapore's Between the Middle East and the rest of the world; "Chronicle" is a commentary on our day and age of silent, loud, spiritual, material, overt, covert, direct and indirect connectedness and communication. The three artists use different techniques, ranging from pop art combined with mixed media, acrylic on canvas and photography. Their fresh approaches combine lush layers of paint, ink, airbrush, watercolors, glow in the dark paint, LED lights and photography. Sana Gallery For two whole months art lovers in Singapore will be able to experience different dialogues at an exhibition aptly named "Chronicle"; an intriguing dialogue between the Middle East and the rest of the world. , tells a beautiful story about dialogues;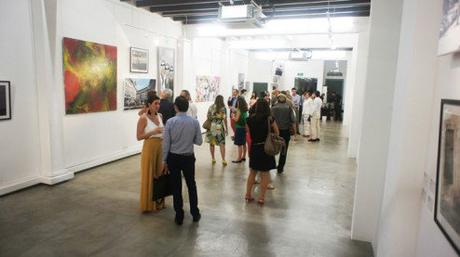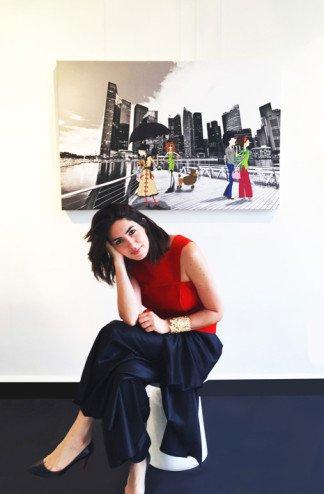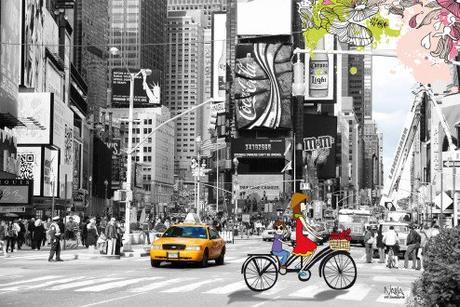 Nayla Kai Saroufim
Educated at the Académie Libanaise des Beaux Arts, Nayla Kai Saroufim is a Lebanese art director, illustrator and artist. Her art is a rich mix of different media. It's a fresh approach that combines digital flair with lush layers of paint, ink, airbrush, watercolours, glow in the dark paint and LED lights. This results in an array of shifting visual tales that are shaped by moods, experiences, travels and sparks of personal inspiration. Her fascination with the artistic tradition and contemporary popular culture and the meaning of globalization are evident in her work.
Each piece at the exhibition is a distinct conversation whispered through people's faces and certain elements that create a sense of sameness and unity despite geographical borders. In other words, her work on display is a chronicle of the world today, presented with a signature splash of color and contrast.
Paula Chahine
Paula Chahine graduated from USEK with a degree in interior architecture. Her two favorite subjects at the university, painting and history of art, marked her lifestyle and career immensely.
Between 1999 and 2005, her abstract style and layered painting techniques, which often featured acrylic on canvas, were well received in the region and helped her create and sell more than 700 paintings in Lebanon, Kuwait, Dubai and Abu Dhabi.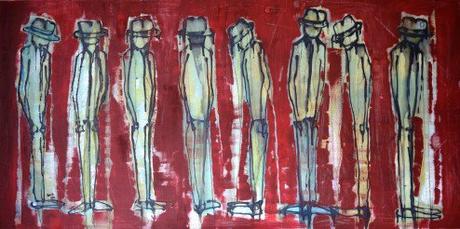 She established her own creative atelier in 2005, but stopped painting, driven by a stronger desire to fully focus on big interior design projects where she exhibited a unique style in space management and volumetric designs.
Now, after years of hard work and self-development, many successful projects, hundreds of stories to tell and, of course, a new, strong wave of emotion and passion, Paula is painting again.
This comeback was celebrated in June 2014 with her first solo exhibition, at Station Beirut, full of painfully strong emotions reflecting on the human condition and analyzing people from the inside out.
Marcel Rached
Marcel Rached attended the Lebanese American University where he earned a degree in Business, before graduating with a Master's in Finance from George Washington University in 2003.
Marcel's work is inspired by life's random and accidental creations as they affect people and places. He is drawn towards understanding human nature in their instant moment.
His work covers controversial issues and situations, and focuses on the untapped visceral knowledge of people and their behavior in the simplest and most complex work.
Marcel's photography during 2008-2015 stresses on the impact of the Middle East conflicts on humanity, capturing the physical and mental state of humans on the streets of Lebanon, as well as on the universality of conflict and its various appearances in daily life.
Marcel started and continues his career at the World Bank Group. His journey in the field of finance covers experiences in the Middle East and Africa.
His most recent exhibition "Beirut Dialogues", and His art was most recently extensively featured on Al-Arabiya TV.