Sana-di-ge is not merely a restaurant. It's a unique culture to experience. It's, in fact, a soul of Indian traditions in food. I find this place elite and exclusive. Especially, in coastal food, there is nothing like dining at Sana-di-ge. Every dish has a unique set of masalas and other ingredients. Where every masala and ingredients are sourced from the best of their origins keeping adherence to processes and procedures intact for sure. In case, a particular masala doesn't reach in time and is not available in the kitchen, the particular dish or dishes needing that masala will not be prepared with any substitutes procured from a local resource. That is the level of discipline to ensure extreme quality, taste, and genuinty in the dishes and food. That is a great level of commitment towards its customers and guests.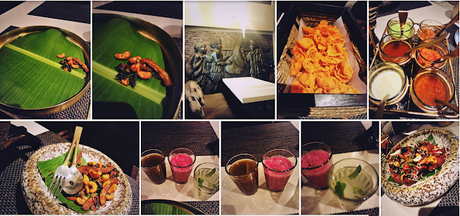 Not only the food, but it's also the unique culture and experience that is more than delightful. Visiting Sana-di-ge is a combination of luxury and rich experience. Let me highlight the key features of some classic and traditional drinks here that are prepared with utmost care and perfection. The first one is Sambharam. It is entirely different. Basically, it is all time Kerala's spicy buttermilk that is tampered with fresh coriander, turmeric, ginger, and curry leaves. Yedded Punchi Panaka is one of the best drinks. It is a perfect blend of black pepper, jaggery, water, and tamarind. So, actually, it is a sweet, spicy, and tangy drink. Punar Puli is made of kokum, water, and sugar. The word itself means kokum in the local language. Kokum is used traditionally in many south Indian curries as an alternative to tamarind. Kokum hails from the family of mango stream.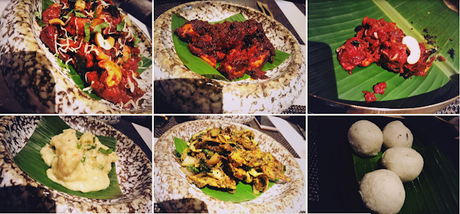 Sol Kadi is a fabulous drink. It is made with coconut milk, dried kokum fruit, spices, finally tempered with roasted garlic. Elaneeru Shunti Nimbehannu is another classic drink that is a combination of fresh tender coconut water, pressed ginger, and lime. After these fabulous drinks, let us relish some fabulous starters. Kori Ghee Roast is a pan tossed chicken with byagdi chili, clarified butter, and original spices from Mangalore. Butter Pepper Garlic Prawn is something I never miss whenever I visit here. It is uniquely prepared that makes its taste fabulous. It is batter fried prawn cooked with butter, pepper, and garlic. Malvani Mutton masala was so delicious that I finished it in no time. It is mutton cooked with ginger, onion, and a unique set of the spice mix. In veg, Kalimirchi Lotus Stem is one of the best dishes.
Lotus stem is deep-fried and then tossed with black pepper, onion, and garlic. Now, comes the best of all. It is Kaju Sanadige, one of the signature dishes here. Whole cashew nuts are fried along with coconut slices that are further tossed with crushed pepper with a finishing touch with curry leaves. In the main course section, Malabar Stew is fantastic. It is a fresh mix of vegetables with coconut milk and curry leaves. Allepey Meen Manga Curry is a real treat for fish lovers like me. It is fish cooked with raw mango slices further cooked in coconut gravy. Kori Kundapuri is one of the best chicken dishes that have chicken cooked in coconut gravy. Pundi goes well with Kori Kundapuri. Pundi, actually, is a steamed rice ball mixed with semolina (Rawa) and grated coconut.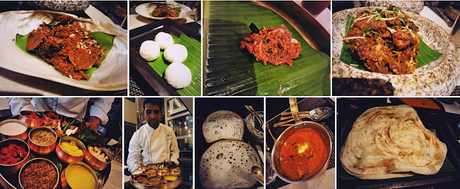 Neer Dosa, as the name suggests, is a very soft and ultra-thin pancake made with rice. When I visit and dine at Sana-di-ge I don't forget to order Kerala Paratha. If I don't order that, it will be a big mistake that I can't afford to make. Kerala Paratha is nothing but Malabar Paratha, a multilayer pan-fried paratha made with flour and ghee. The same goes true for Mangalorean Appam that is a flat and soft pancake made with fermented rice batter. It is also quite soft and thin. Nei Choru is a memorable rice dish made with rice tossed in pure ghee, cashew nuts, onion, and curry leaves. Among desserts, I preferred Elaneer Payasam and Ragi Mani. Ragi Mani is a finger millet pudding that is a superb delicacy from the Kannadiga heartland. The presentation of Elaneer Payasam is excellent. So is its taste.
It is another signature dish at Sana-di-ge. It is made with fresh coconut milk and Tender coconut pulp. I ended this fabulous journey with Dakshin filter kaapi.
Hashtags and handles:
#coastalfood #food #restaurant #Mangalore #Mangaluru #Mangaloreanfood #sanadige #goldfinch #goldfinchhotels #SanadigeDelhi #authenticfood
@sanadige @goldfinchhotelsandresorts @goldfinchhotels