If you are from the San Diego, California area chances are you have heard of the band Modern Me.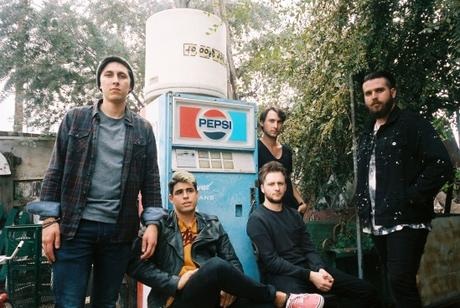 The San Diego station 91X FM has been doing some major heavy play of the hometown bands first single Waters.  Now the band has a new singled out called Dead To Me and they were able to sit down and take time to tell us about the single and what they have in store for the rest of the year.
When did the group form and why?
We formed in the summer of 2015 to make music we are passionate about say some simple things in very different ways.
What makes your music different from anything else on the charts?
Our music is real. It stems from some of the deeper, darker trenches within us.
What is it like when you hear your music playing on the radio?
It's Magic. It's that moment where all the hard work you have put in finally feels like it was worth it.
With the release of your newest single 'Dead To Me' can you tell our readers what the song is about?
"The song was initially about a girl that I had met on Huntington beach. It somehow morphed and became about the majority of my past relationships. Questioning if the time I spent with these women was just a waste of time and if my heart ended up taking more of a blow than the memories were actually worth." – Adam Lamah (Vocals)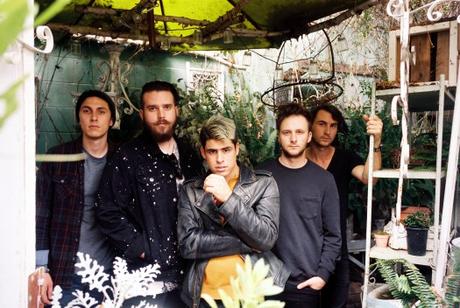 The music video for this single was just released what is the theme of the video and why did you want the music video to be that way?
"I've imagined disrupting the date of an ex-girlfriend and I thought let's try to capture that and see what happens. Initially, for this video we wanted to shoot gorilla style. Setting up all of our instruments in the front yards of band members past relationships, without any forewarning and playing Dead To Me until they walked out and said something so we could capture genuine responses. We thought we'd just play it safe and sit in beamers and rot in motel rooms together instead." – Adam Lamah
I'm sure you have other music either completed or in the works.  What can you tell our readers about the new music and when can we expect to hear it?
We do indeed. We are releasing another single in mid-February. The track is very different from Dead To Me and is moreso a ballad.
Will you be doing any live shows to help promote the music?  If so, where and when can our readers see the shows?
We have some live shows in the works and will be promoting them all socials. We keep our socials nice and up to date so keep your eyes peeled.
Who would you like to work with in the future?
Rostam Batmanglij. He is a musical genius who has created some solid gold. He definitely would challenge us as musicians.
What music are you listening to right now?
Hippo Campus, Panama Wedding, Alvvays, San Holo, The War On Drugs, Bear Hands, Joywave, Phoebe Bridgers, Soccer Mommy, White Lies and so much more.
If you could talk to someone starting or thinking about getting into the music industry what would you tell them?
Dream big and network as much as you can. Be real with the world and love what you're doing above all else.
We would like to thank Modern Me for taking the time and chatting with us.  Take a look at the video for Dead to Me and tell us what you think in the comments.