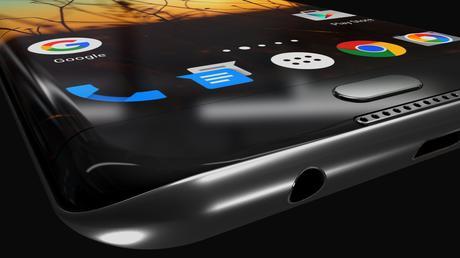 Samsung S7 is undoubtedly one of the most hyped and expected models in the smartphone industry for this year. The Galaxy S6 successor is likely make an appearance at MWC 2016, which is scheduled to take place in Barcelona between February 22 and February 25.
The Galaxy S series phones are ones that create a lot of buzz in the industry and the S7 is no exception. It has already started to generate rumours over the past few weeks and here is something that dragged in our attention. After all the rumors that surfaced there is now one set of specs that the Galaxy S7 could probably host as charted by our technical team and here we have presented it for you.
The Galaxy S7 –5.1-inch 1440p display, a 12.2MP BRITECELL primary camera, 5MP secondary camera and 4GB of RAM. Both the Snapdragon 820 and the Exynos 8890 chips are being mentioned, which suggests that the Samsung Galaxy S7 may have one of the two SoCs inside it, depending on the market along with a mammoth battery of 4000mah. The device is said to support quick charging, a feature which was already seen in the Galaxy S6.
As for the looks is concerned the Galaxy S7 is reported to have no changes and hence a similar look as the Galaxy S6 is said to be maintained. It is also reported that the smartphone is said to be released in three types ie. S7, S7 edge and S7 edge+.
This is all the information that we have got for now and if this is supposed to be true then we feel that will certainly be a downtrend for Samsung with many smaller players bringing in multispecs at affordable costs.