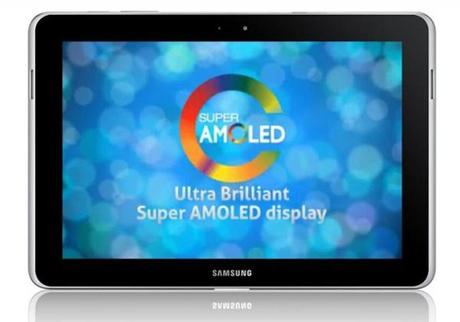 Samsung has really gone a long way in the technology segment. It surpassed the hold of Apple iPhone in market. With latest trends and technological advancements, Samsung has reserved a great positioning of its presence in the minds of the masses. Samsung is consistently updating and venturing into every segment by launching newer versions for its range of Smartphone, Tablet, Laptops, etc… The technological progress made by Samsung is indeed commendable. Where people used to be crazy about Apple's iPhone, today the mass is crazy about Samsung's product offerings.
The much awaited and rumored Tablet of Samsung has been caught to some extent by reliable sources. Tablet is the new cool in the range of gadgets. It contains the goodness of smartphone alongwith a laptop screen. Tablets are handy and facilitate ease and portability from place to place. With Android being very popular for every Touchscreen phone, the Samsung's new Tablet namely Samsung Galaxy S10.5 would also possess the same operating system. The aesthetics, look and feel of the Tablet appears to be similar to its renowned smartphone Samsung Galaxy S5. The phone being quite popular amongst the generations is also catching eyeballs for the much awaited Tablet S 10.5.
The recent pictures as revealed through some sources mark the presence of an Android OS in the Tablet. The look and aesthetics of this tablet more or less appears quite similar to the AMOLED displays. As per a rough estimation from the sources, the size of the screen is assumed to be 10.5 inches. With respect to the resolution, the AMOLED screen would resolute around 2560 x 1600 promising a great amount of contrast and bright bold colors higher than an LCD. However, Samsung is also planning to launch the same Tablet in 8.5 inches screen size with the same resolution.
As far as Hardware is concerned, sources feel the Tablet to have a higher impact in this. According to the rumors, the hardware of Samsung Galaxy S5 10.5 has been developed with paramount features. Samsung had previously launched Tab Pro Range which imitated Galaxy Note 3 to a great extent. Similarly Tab S resembled greatly the Galaxy S5 range of smartphones. In context to Samsung Galaxy S10.5 the users would find the gadget to be donning a plastic back in a dimpled form. The fingerprint sensor is also the same as it was in the smartphone range. Samsung Galaxy S5 10.5 would possess the similar connectors at the back of the Tablet indicating the user of a smart and trendy screen cover. The processor which is also the much talked and checked feature might disappointment the fans of Samsung. Samsung Galaxy S5 10.5 would be carrying the similar processor as it was in Tab Pro i.e. 1.9GHz Exynos 5 Octa processor. Confirming that the leak would definitely match with similar revelations, the final verdict can only be given once the product is available on the shelves.