Hi Huneybees,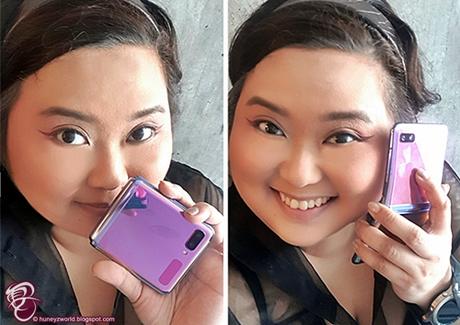 Something exciting is launching this February and it will definitely give us an excuse to be out and about to breathe some fresh air and capture these fun moments with tons of photos keepsakes.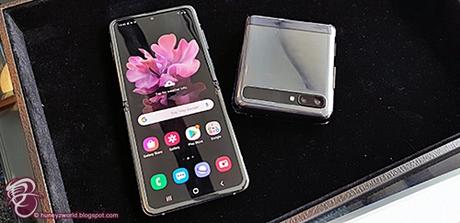 Remember the revolutionary Samsung Fold that launched last year? This year, we have the Samsung Galaxy Z Flip! The Galaxy Z Flip is bold and stylish, designed for those who see cutting-edge technology as a way to express themselves and engineered with first-of-its-kind foldable glass. The Galaxy Z Flip bends the laws of physics and features a 6.7-inch display that folds into a stylish and compact form factor that fits in the palm of your hand. You can use it clasped, open up in 90 degrees or fully open into a smartphone size.
Style that Fits in Your Pocket - 
Designed for ultimate portability, Galaxy Z Flip folds into the size of a wallet, so you can easily fit it in your pocket or bag. When closed, it is a stylish, compact palm-sized device. When opened, its screen size nearly doubles to reveal a stunning 6.7-inch display
. With its stylish color palette, sleek rounded corners and forward fold that closes with a satisfying snap, Galaxy Z Flip is sure to turn heads,, be a fashion statement and also a conversation starter.