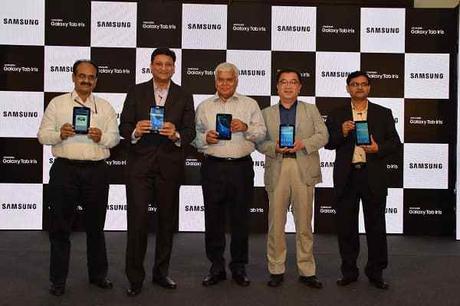 On 25 th May, 2016, Samsung India launched a new and unique tablet device in India. This is Galaxy Tab Iris. The highlight of this latest tablet by Samsung is that it is equipped with Iris-recognition technology that can carry out Aadhaar authentication through an integrated and secure biometric device. Thanks to this technology, Galaxy Tab Iris can provide cashless and paperless services in banking and various eGovernance services such as passport, taxation, healthcare and education.
Samsung Galaxy Iris is Aadhaar-compliant and STQC-certified. Its easy-to-use biometric technology of Samsung Galaxy tab Iris will help in enabling more citizens of India to have access to financial inclusion benefits. The technology can help government benefit programs and banks and various financial institutions to make the process of an individual's authentication easier and quicker.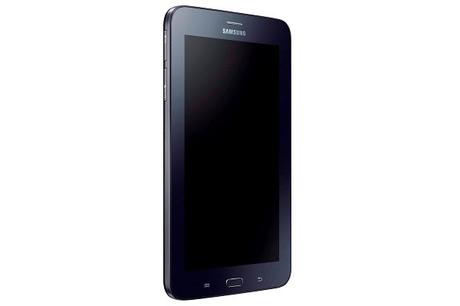 Samsung Galaxy Tab Iris weighs 327g and has 9.7mm profile. It has 1.2 Ghz Quad Core processor, 1.5 GB RAM and 8GB internal storage which is expandable upto 200 GB using microSD card. It has dual-eye scanner for contact-less and secure scanning. It is equipped with a 7.0-inch display. The tab also has a 5 MP auto focus rear camera. It is also equipped with USB OTG Host and Bluetooth 4.1 for easy data transfer. It supports 4 local Indian languages. The device is powered by 3600mAh battery. Samsung Galaxy Tab Iris is priced at INR 13,499.
Important Specifications of Samsung Galaxy Tab Iris: