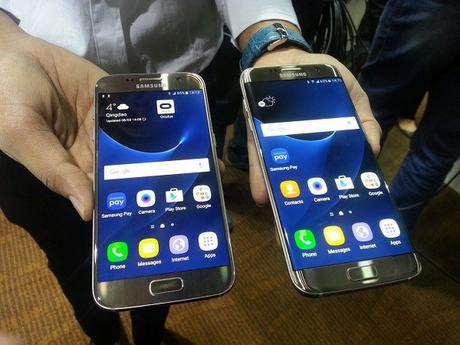 We now have so many mobile brands in India that consumers have no scarcity of options to choose from. Despite that, Samsung's flagship smartphones remain the most eagerly awaited mobile devices every year. People start searching months before their release to know what new delights the smartphones are going to come equipped with.
If you too are a fan of Samsung S series, you'll be happy to know that Samsung Galaxy S7 and S7 Edge are now available in India. This time, thankfully, Samsung didn't make its Indian fans wait for long after the devices were launched in the Mobile World Congress. Samsung also seems to have given a keen ear to user's feedback and has made several desirable changes in their latest flagship, when compared to previous year's Galaxy S6.
Samsung Galaxy S7 and Galaxy S7 Edge Highlights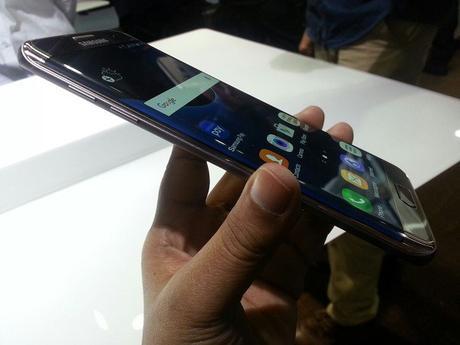 Specifications: Being flagship devices of Samsung, of course S7 and S7 Edge come with a great set of specifications. Their CPU is said to be about 44% more powerful than Galaxy S6 and the GPU is said to be about 60 percent more powerful. Both the smartphones are also equipped with an internal cooling system to keep the powerful smartphones from overheating. Both the devices have the power of Octa core (2.3GHz Quad + 1.6GHz Quad), 64 bit, 14nm processor. The RAM in both devices is 4GB RAM (LPDDR4). The internal storage starts from 32 GB, expandable with microSD card upto 200GB. Galaxy S7 has 3000mAh battery and Galaxy S7 Edge has 3600 mAH battery. These devices also have the might of Vulkan graphics API which delivers PC-quality gaming experience on smartphones.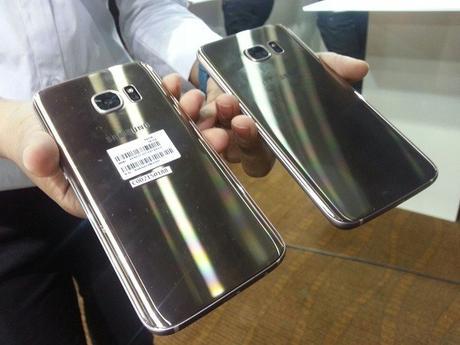 Design: Honestly, I loved Samsung Galaxy S6 and S6 Edge. To me, they were pure delight in terms of looks and feel. Well, I'm happy to report that I felt the same delight with S7 and S7 Edge too. I could maybe find out negative points of these two devices when I'm not near them. But when I held them, all I felt was that I didn't want to put them down. They are sleek, the back is shiny with subtle tone on tone metallic glimmer. The 5.5" sAMOLED Display of the Galaxy S7 Edge and 5.1" display of the Galaxy S7 look crisp and bright and have vivid contrast and colours. Both S7 and S7 Edge have metalllic unibody design (yes, the back is non-removable). Samsung has used 3D Thermoforming process to join metal and glass together seamlessly. S7 is 142.4 x 69.6 x 7.9mm in size and weighs 152g. S7 Edge measures 150.9 x 72.6 x 7.7mm and weighs 157g. As for the shape, the design is similar to older Samsung smartphones. That is, flat back, rounded corners etc. The shiny back is quite a fingerprint magnet. One good change is that the camera doesn't bulge out from the back. The devices are big and slippery. And so, even during the little time that I had with them, I kept on feeling scared that they'll slip out of my hands. The devices are available in Black Onyx, Gold Platinum and Silver Titanium colors.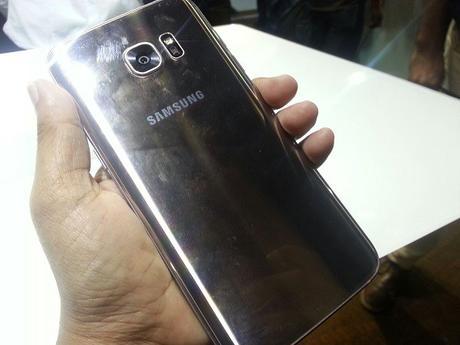 Camera: Camera is one of the highlights of S7 and S7 Edge not just because of its superior image output, but also because it bulges out less from the back than previous Samsung flagships. The rear camera is 12 MP and the front camera is 5 MP. Both the devices are equipped with Dual Pixel camera technology which helps in delivering brighter and sharper images with better contrast and clarity even in low light. What also helps in the superior photo quality is that both devices have camera with F1.7 aperture, bigger pixel capability and faster and more accurate autofocus. As for the modes, S7 and S7 Edge have a new mode called Motion Panorama. This mode helps in getting better Panorama shots even of moving objects.
Water and Dust Resistant: Both Samsung Galaxy S7 and S7 Edge have IP68 water and dust resistance. They are highly dust resistant and can tolerate being submerged about a meter deep in water for about 30 minutes.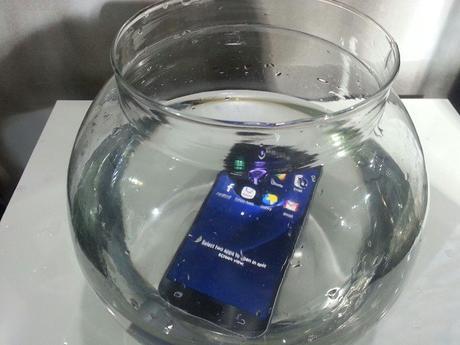 Always On: This is an interesting new feature that Samsung has added to its new flagship devices. Samsung took into account that we unlock our smartphones often just to check the time, date or weather. So they put all this information on the black screen, thus removing the need to unlock the device every time just to see time etc. This Always On information on the black screen is customizable.
Connectivity: Samsung has ensured speedy connectivity on Galaxy S7 and Galaxy S7 Edge by equipping the devices with LTE Cat 9 connectivity capability.
SIM and Memory Card: I liked how easy it is to insert SIM card and microSD card in these devices. As the back is non-removable, the SIM card is inserted in a tray that gets pulled out from the top edge. Both phones also have hybrid SIM card slot. Hybrid because this SIM card slot can also be used to insert the microSD card. Yes, the microSD card compatibility is back on Samsung flagship devices and S7 and S7 Edge can use memory card of upto 200GB.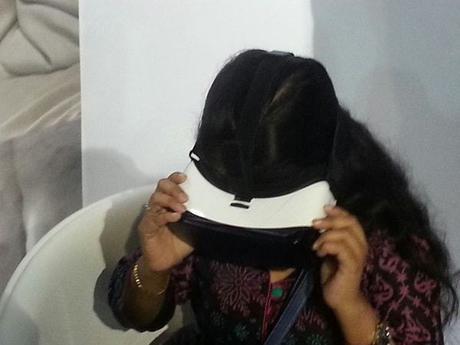 Compatibility with Gear devices: Both the phones are compatible with Gear smartwatches as well as Gear VR.
Samsung Concierge: The Samsung Galaxy S7 and S7 Edge users can take advantage of Samsung Concierge that is powered by Samsung's My Galaxy service. It offers exclusive Red Carpet Care and privileges for the users. These include My Assistant, Phone Pick Up and Drop (in case of repair needs), Fast Track service and assistance through Live Chat.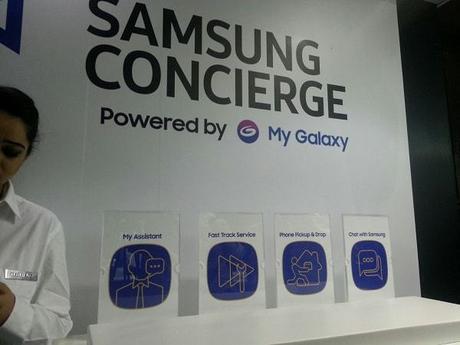 The Galaxy S7 Edge Screen features: While Samsung Galaxy S7 and S7 Edge share many features and specialties. The S7 Edge has some features exclusive to its edge display. This edge display serves as customizable, multi-panel shortcut bar or drawer. These panels can be opened by just sweeping in the finger from edge. The panels include Apps, Tasks, News, Contacts etc.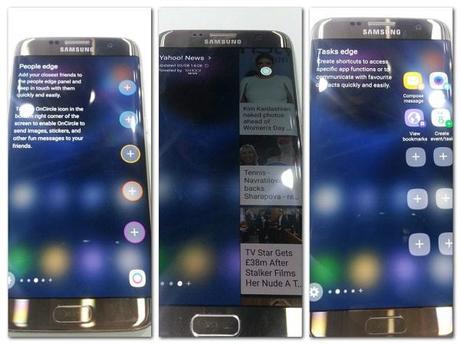 Samsung Galaxy S7 is priced at INR 48,900 (32 GB) and Galaxy S7 Edge is priced at INR 56,900 (32 GB). These smartphones will be available in India from March 18, 2016. However, the pre-booking is open. And as a special offer, all customers who pre-book Galaxy S7 or S7 Edge before March 17, 2016 will receive a Gear VR free.
Galaxy S7 and Galaxy S7 edge Product Specifications
Click here to check out more details about Samsung Galaxy S7