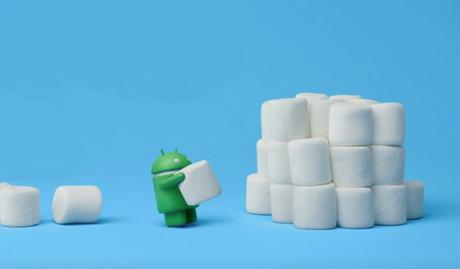 The big search engine company has already started rolling the Android 6.0.1 Marshmallow OTA update for some Nexus devices. However, other manufacturers such as Samsung are now releasing the Android 6.0 Marshmallow OTA update for their smartphones and tablets.
According to SamsungViet, a well known Samsung tipster, a good amount of Samsung devices, smartphones and tablets, will receive the Android 6.0 Marshmallow OTA update in the first quarter of 2016. It seems that the South Korean based company will start releasing the update for the current Galaxy Note series along with the Galaxy Note 4, Galaxy Note 5, Galaxy Note Edge and Galaxy Note 4 Duos.
The rollout is also imminent for the Galaxy S6 Edge, Galaxy S6 Edge+, Galaxy S6 and Galaxy S6 Duos, as well as for the previous lineups such as the Galaxy S5 LTE-A, Galaxy S5 Neo and Galaxy S5.
When it comes to Samsung Galaxy Tab S2 8.0, Galaxy Tab S2 9.7, Galaxy Tab A and Galaxy Alpha, the Android 6.0 Marshmallow OTA update will be released a bit later, sometime in the second quarter of 2016.
However, it's not sure yet if Samsung is planning to release the Android 6.0 Marshmallow OTA update on these devices or the company will release directly the Android 6.0.1 update for them. If Samsung will keep the pattern of releasing updates like in the past, the devices will jump over the base Android 6.0 Marshmallow update, directly to the latest Android OS version that will be available then (currently, it is Android 6.0.1).
According to Android Authority, the Galaxy S6 device was already spotted on a benchmark website, where it was seen running on Android 6.0.1 version.
Do you think that many Samsung devices will jump directly to Android 6.0.1 and skip the Android 6.0 Marshmallow OS?