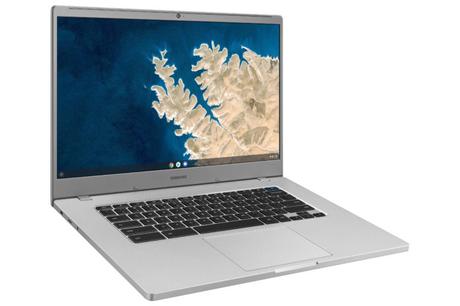 Samsung has updated their Chromebook line-up with the release of the latest Samsung Chromebook 4 and Chromebook 4+. As expected, there are hardware and software upgrades, including the addition of Google Assistant to interact with the laptops via voice commands.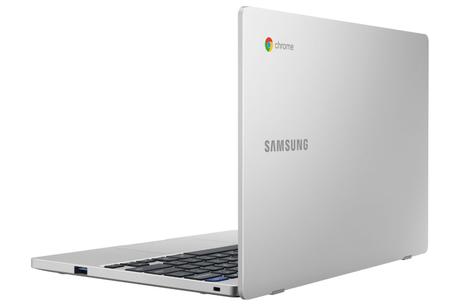 Samsung Electronics
Samsung Chromebook 4 features
Chromebook 4 comes with an 11.6-inch HD LED screen (1366×768 pixels). It has a single USB-C port. It weighs 1.18 kg. The battery backup is 12.5 hours on a single charge.
Samsung Chromebook 4+ features
Samsung Chromebook 4+ comes with a 15.6-inch FHD LED screen (1920×1080 pixels). It has an extra USB-C port when compared to its smaller sibling. It weighs 1.7 kg. The battery backup is 10.5 hours on a single charge.
Common features
The new Chromebooks run on Celeron N4000 chipset and boast of Intel UHD Graphics 600. Memory and storage options include 4 GB RAM with 32 GB storage, or 6 gigs RAM with 64 GB storage.
The laptops come with a premium design clearly inspired from Apple Macbooks. As far as their durability is concerned, Samsung claims to have deployed and passed military grade testing.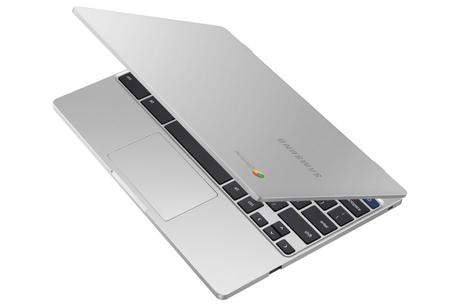 Samsung Electronics
Connectivity options include Bluetooth 4.0, WiFi, microSD card slot, USB-C and USB 3.0 ports, and a combo headphone jack. There is also a 720p webcam and two 1.5W speakers.
The devices run on Google Chrome OS. They have access to the Play Store and now, also Google Assistant.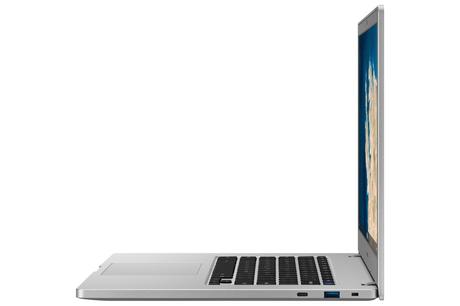 Samsung Electronics
To quote Alanna Cotton, Senior Vice President and General Manager at Samsung Electronics America,
"The Samsung Chromebook 4 line is a testament to what can be achieved when you're focused on pushing the boundaries of convenience and value for computers. Given the tremendous response to the Chromebook 3, we worked hard to maintain the features our consumers loved, while still making great strides in design, performance, and user experience with the Chromebook 4 and 4+."
Pricing and availability
Samsung Chromebook 4 starts at $229.99 and Chromebook 4+ starts at $299.99. Both the models are already available for purchase.

Ankit writes code for a living. He reviews gadgets and books in his free time, and believes in the magical power of a strong cup of coffee.