Hello people, for the first time, we will be having a guest post. Hehe. And it is none other from my Mum. Yeap, that's because I am busy with school assignments. So she stand in for a few of my events. :DHope you guys won't mind a new, fresh perspective! The event is hosted by Sample Store. For any of you who would want to sign up to get free samples, please click on the link here to sign up!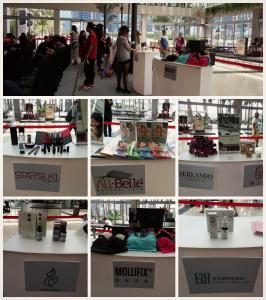 Dear readers, I am Chaa's mommy. Chaa was very busy with school assignments that week so I stood in to attend Sample Store's first every Beauty Show on her behalf. It was lonely without Chaa because usually we would support Sample Store events together. Unlike the previous events we attended, the vendors that day do not sell any of their products. You needed to go online to purchase them. When I send Chaa the photos, she immediately asked about Mollifix. She was disappointed she couldn't get them under Mummy's expense. Heng never 破财!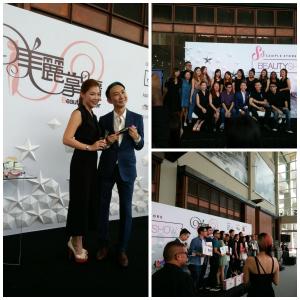 This daughter of mine did not tell me that there would be so many 明星 there. I don't know that they are the contestants for SING!China Season 2 Singapore Selections. I saw many people trying to get their signature. I just followed suit. :)My favorite segment was the makeup demo by Candy Tiong. It was very informative and I considered buying some of the products she used. I do feel younger and more in tune after learning about the beauty trends and meeting the 明日之星!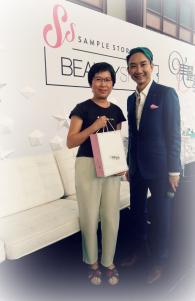 Despite being a little outdated, I recognised the host - Hossan Leong. Hossan was very witty and injected a lot of humor. I don't usually like to take photo. Since Hossan was very friendly and I managed to find a kind passer-by to help me take a photo, I decided to make an exception.When I was home, Chaa asked me why it wasn't a selfie. I wanted a clear photo and usually the resolution for the front camera is poorer. Chaa seems very impressed with my knowledge on phone photography. Doesn't she know I have observed her enough to pick up a skill or 2?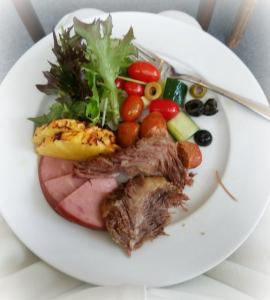 To make her feel poorly that she has missed this interesting event, I even took my first food photo and sent it to her. The food by Carnivore Brazilian Churrascaria at The Shoppes at Marina Bay Sands looks good and taste good.Chaa was very annoyed she didn't get to try the food, but that's just too bad. She did comment that I have some skills in food photography. Another thing she doesn't know is that her brother can in fact take better photos than her. I have also learnt some techniques from the young man. Mums can be very talented too!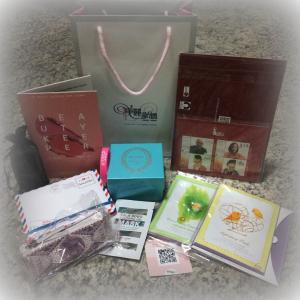 Since I went on her behalf, I got her goodie bag too. For the first time, I have the first pick of the products I wanted. :) I pitied her so I gave her the notebook which looked like the envelope so that she can write her homework in it. Hossan shared with us that the Destino Advance Repairing Soap from Beauty Keeper is very effective, so I am looking forward to using it. Maybe it will make me look 10 years younger. :) I hope you enjoy reading the review.