Obtain Business Visa - Format for invitation letter for India visit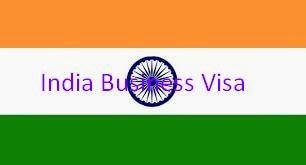 T
o avail business travel visa for India, a letter of invitation is required from an Indian company on their official stationery duly signed and stamped by the company authorized signatory. The invitation letter for business visa to India should clearly mention the duration and purpose of the tour for which visa is requested. If the visa is required for multiple entry then each one should clearly mention issuance of multiple entry visa in the letter during application. This visa has the option of a 6 months multiple or 12 months entry/entries.
example of invitation letter for Indian business visa (.doc):
[to be printed on letterhead of Indian Organization]
Date:
To,
The Visa Officer
Embassy of India
[Name of The Country]
Sub: Invitation Letter for Mr. [Name]
Dear Sir,
We are pleased to invite Mr. [Name], M/s [Company Name], [Designation], [Country], to visit our office in India to participate in [details for visit e.g. business meetings][purpose of visit] in connection with our [present project] at the Indian [territory]. His Passport details are as follows

:
First Name

  

:

  
Last Name

  

:

  
Date of Birth

  

:

  
Nationality

  

:

  
Passport No

  

:

  
Date of Issue

  

:

  
Date of Expiry

  

:

  
We therefore request you to kindly grant him at [period] [term] [single/multiple entry] VISA, as he should be require to be [frequently in case of several visit required] visiting India.
Thanking you,
Sincerely,
For [name of Indian organization]
[sign & stamp]
[Name of Authorised Signatory]
[Designation]
Download .doc version of sample business travel invitation letter

:

 
This sample visa invitation letter is a standardize draft and can be used at the time of applying for countries as USA, UK, Australia, Canada, France, Russia, Italy, Spain, Brazil and rest of the world. Just change/replace the addressing authority name and address to the competent authority.