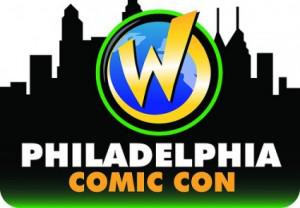 True Blood' s Sam Trammell will join the celebrity guests at Wizard World's Philadelphia Comic Con. The Con is coming to Pennsylvania Convention Center on June 1, 2 and 3, 2012 will feature a rare reunion with several stars from the original Evil Dead along with Sam and many others.  Let's hope more True Blood stars sign on to attend.  We'll be sure to keep you updated if they do. Read below.
There for a bloody good time will be Bruce Campbell, Betsy Baker, Ellen Sandweiss and Theresa Tilly.
Other celebrities planning to attend are William Shatner, True Blood's Sam Trammell, Blade Runer's James Hong and Buffy's James Marsters.
Beverly Hills 90210 fans will be glad to hear that Luke Perry will make a rare appearance. Other TV stars: Scottie Thompson (NCIS), Charisma Carpenter (Buffy), Hayden Panettiere (Heroes) and Paul McGillion (Stargate: Atlantis).
The original Buffy, Kristy Swanson, will also be in attendance. Rounding out the star wattage is Davy Jones of The Monkees and Juliet Landau of Buffy.
Numerous comic guests have been announced, including Greg Capullo, Mike Deodato Jr. and Greg Hildebrandt.
Tickets are on sale now. Single days cost $35-$40, while weekend passes go for $60 (pre-sale price). VIP experiences with Campbell and Panettiere are also available for $150-$175 (pre-sale price). Note: Campbell's VIP packages sold out for the 2011 con.
source: hollywoodsoapbox.com