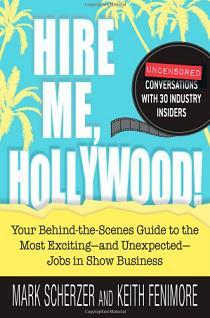 Last May we posted that Sam Trammell was participating  a new book called, "Hire Me, Hollywood".  Now the book is out in print and Sam's interview is included.
Among those interviewed for the book in addition to Sam are, Stan Lee, Entertainment Tonight co-host Mark Steines and Live with Regis and Kelly producer Michael Gelman. Scherzer came to LA from Montreal way back in 1991 and ahead of a book signing in his hometown this weekend, he confirmed to the Montreal Gazette that two golden rules still hold true:
Nearly everyone profiled in the book started at the bottom and worked his or her way up. Lee filled inkwells at a New York publishing house; hairstylist-to-the-stars Ryan Randall began as an unpaid intern on American Idol. But the one trait Scherzer and Fenimore's subjects share is drive: "They all had passion. They weren't going to dabble. They were going to do this 100 per cent," said Scherzer.
source: mediabistro.com