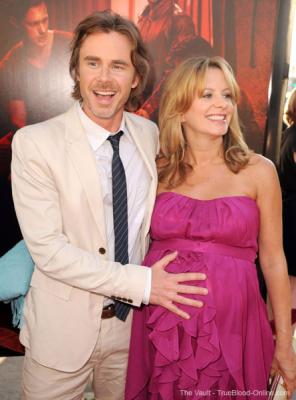 Sam Trammell has just announced on Twitter that he will not participate in tomorrow's True Blood Comic Con panel.
Here is his tweet: "Sorry to say I won't be at Comic-Con. The babies are due any time and I need to be close to home."
We wish Sam and Missy all the best!