Salt Lake City Thrashers 
DEATHBLOW 
h
ave partnered with That Metal Station for an exclusive stream of "Headless Throne" from upcoming EP The Other Side of Darkness. Thrash 'em all right here.
DEATHBLOW 
will release new EP The Other Side of Darkness on April 21. The sophomore release continues the scorched earth campaign launched with 2014 debut full-length Prognosis Negative, upping the intensity level, sharpening the songwriting, and leaving any fan of true blue Thrash Metal in a state of pure bliss.
Stream the title track from
The Other Side of Darkness
 at this location and the No Clean Singing exclusive of "Means to an End" here.
The Other Side of Darkness
was recorded by Andy Peterson and DEATHBLOW. Peterson also handled mixing and mastering duties. Cover art comes courtesy of Andreas Marschall. The Other Side of Darkness is without question recommended for fans of KREATOR, SODOM, VOIVOD, and DESTRUCTION.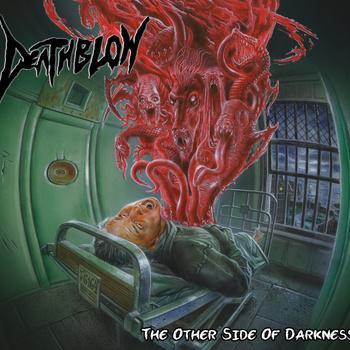 1. Beyond Obsession
2. Means To An End
3. The Other Side Of Darkness
4. Headless Throne
5. Death Wish
"This isn't cookie-cutter thrash. This is a creative band with the technical flash to match their brain-twisting compositional skill." 
-
No Clean Singing
"Totally raw, gritty, nasty, thrash that hits you right in the gut."
- That Metal Station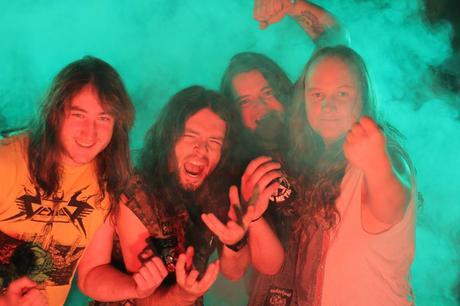 Photo by: Brock Grossl


Deathblow Facebook
http://deathblow1.bandcamp.com/