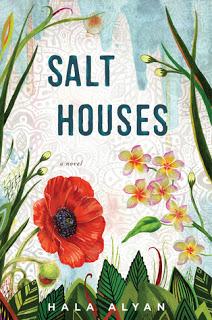 ABOUT THE AUTHOR:
From a dazzling new literary voice, a debut novel about  a  Palestinian family caught between present and past, between  displacement and home.
On the eve of her daughter Alia's wedding, Salma reads the girl's future in a cup of coffee dregs. She sees an unsettled life for Alia and her children; she also sees travel, and luck. While she chooses to keep her predictions to herself that day, they will all soon come to pass when the family is uprooted in the wake of the Six-Day War of 1967. Salma is forced to leave her home in Nablus; Alia's brother gets pulled into a politically militarized world he can't escape; and Alia and her gentle-spirited husband move to Kuwait City, where they reluctantly build a life with their three children. 
When Saddam Hussein invades Kuwait in 1990, Alia and her family once again lose their home, their land, and their story as they know it, scattering to Beirut, Paris, Boston, and beyond. Soon Alia's children begin families of their own, once again navigating the burdens (and blessings) of assimilation in foreign cities.
Lyrical and heartbreaking, 
Salt Houses
 is a remarkable debut novel that challenges and humanizes an age-old conflict we might think we understand—one that asks us to confront that most devastating of all truths: you can't go home again. 
LISTEN TO AN EXCERPT:
MY REVIEW:

Salt Houses by Hala Alyan
My rating: 4 of 5 stars
Salt Houses by Hala Alyan is a 2017 Houghton Mifflin Harcourt publication.
Powerful, eye opening cultural family saga –
This deeply absorbing novel follows a Palestinian family through several generations as they endure war, loss, and displacement.
As the story begins, Salma follows an old tradition of 'reading' the coffee dregs for her daughter, Alia, before her wedding.
What she sees, disturbs her, as it appears her daughter will lead an unsettled life, but she decides not to share her knowledge with anyone.
Yet, her predictions soon come to pass, as their family suffers a loss they never fully recover from and must leave the home they love.
Years later, Alia and her husband, who have settled in Kuwait, lose everything they built all over again.
The one thing I kept thinking as I read this story is how devastating war is. Politics, greed, and evil often work in tandem taking innocent lives and causing upheaval to those who only wish to carve out a comfortable life for themselves.
I know people adjust to living abroad if they deployed by the military or if they live in another country by choice, but how sad it must be to be forced to live somewhere you never fully feel 'at home', or to have your family constantly uprooted.
It must, in some ways, feel as though their heritage has been robbed from them, their history and family ties watered down and dispersed over many places.
The historical details span several decades and gives the reader, especially people like myself, who knows very little about the Palestinian culture, a realistic glance at these events through their eyes, which is quite humbling and sobering.
Through this often forced migration, each member of the family is seemingly pulled in a different direction, with their root system yanked from them.
The women in this novel are highlighted more so than the men, not that the men play lesser roles, exactly. But, it is Salma, Alia and her daughter, Souad, who commands the pages. Their inner thoughts and the mother/daughter dynamic through generations is as normal as any, but with a different set of standards by which they often judged or criticized the other.
There is something indecent to Salma about how transparently Alia flourishes her emotions.
While this family avoids some of the truly horrible fates some have suffered because of war, but who, despite their advantages still loses the foundation they wish to build upon. Once displaced the family never seemed to find a real resting place within their hearts.
The story is told through the prospective of different characters, each bringing into focus a different feeling of conflict or of understanding or compromise.
Nostalgia is an affliction. Life a fever or a cancer, the longing for what had vanished wasting a person away. Not just the unbearable losses, but the small things as well."
Ultimately, the story is compelling and touches on several important themes that are very much on our minds, but is also a rich family saga, with interesting and thoughtful characters.
Although, I am sure there are finer points to the story I failed to grasp, I still found this to be a very profound and thought -provoking novel.
GET YOUR COPY  HERE:

https://www.amazon.com/Salt-Houses-Hala-Alyan-ebook/dp/B01I4FPM0A/

https://www.barnesandnoble.com/w/salt-houses-hala-alyan/1124079672


ABOUT THE AUTHOR: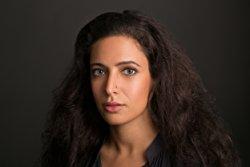 Hala Alyan is a Palestinian American writer and clinical psychologist whose work has appeared in Guernica and other literary journals. Her poetry collection ATRIUM was awarded the 2013 Arab American Book Award in Poetry, while her latest collection, HIJRA, was selected as a winner of the 2015 Crab Orchard Series in Poetry and published by Southern Illinois University Press. Her debut novel, SALT HOUSES, is forthcoming by Houghton Mifflin Harcourt in 2017. She is a Lannan fellow and currently resides in Brooklyn.