This shop has been compensated by Collective Bias, Inc., and its advertiser. All opinions are mine alone. #CampbellSavings #CollectiveBias
Summer is in full swing here at our house and back to school will be here before we know it. School days are crazy for our family. Being a full-time blogger and having three kids in school, people tend to think that I just hang out at home all day. Boy, are they wrong. Between dropoffs, PTA duties, blogging work, drama booster duties and the kid's extra-curriculars,  I am super busy all day long. I keep a strict daily schedule in order to make sure everything gets done, including a homemade dinner for my family. I change up my dinner menus a lot, but the one meal we have every week are these Salsa Chicken wraps!!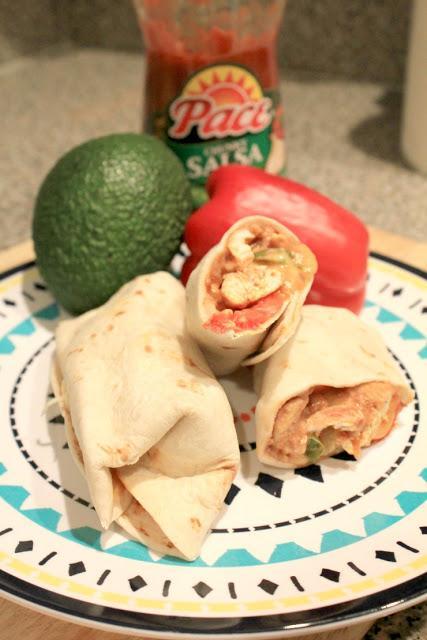 It's important for me to be able to cook for my family. I cook early in the day and pack meals for when I pick up the kids from school. I have everything we will need for the afternoon once I am in car line at 2:45pm. Dismissal is at 3:05pm and by the time we get off school property, it's time for swim team practice, Monday, Wednesday and Fridays!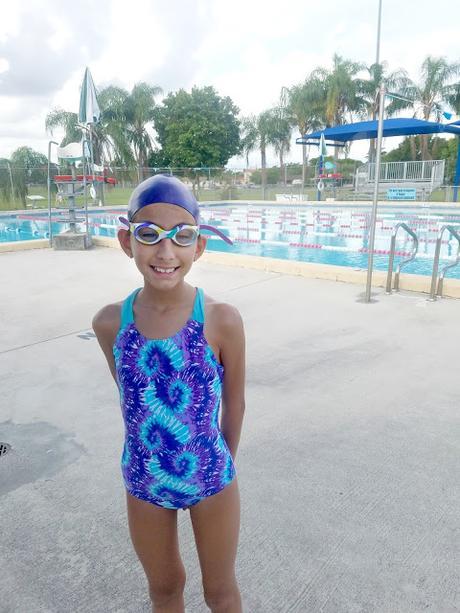 During swim team practice, Adrian and Gian do their homework and eat their dinners, especially Adrian who goes to football practice Monday through Thursdays from 6-8pm.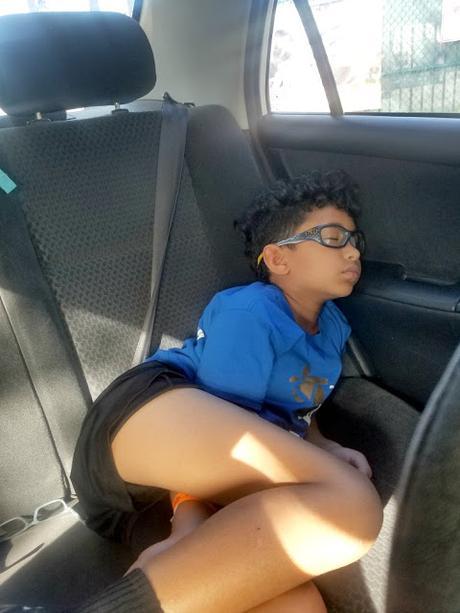 Gian has pretty much adapted to doing homework anywhere and goes to music lessons Tuesday afternoons!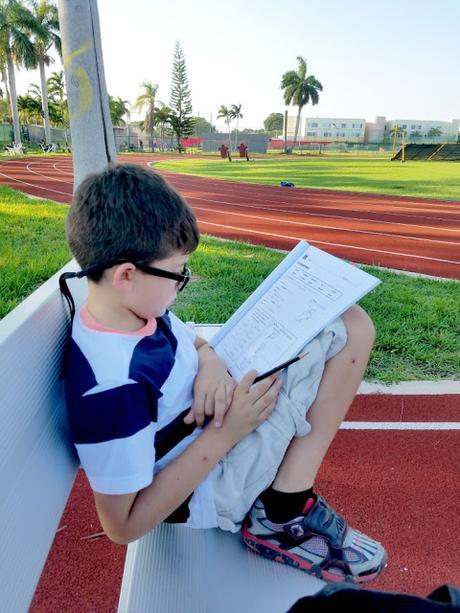 Eating out every day would get super expensive so I keep my cabinets stocked with Campbell's products that make dinnertime easy! You will always find Pace Salsa, Prego Italian Sauce, a couple cans of Campbell's Chicken Noodle Soup (Gian's favorite) and some V8+ Energy in the fridge for me!!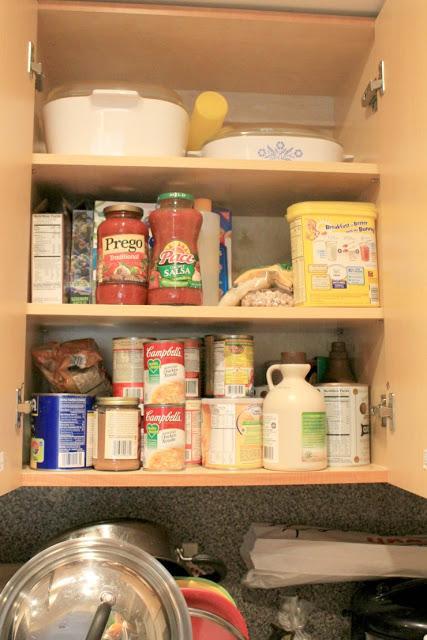 These items help me get a yummy dinner ready quickly, especially Pace Salsa. Pace Salsa is guaranteed to add a kick to your cooking! I always use Pace Salsa in my Salsa Chicken Wraps!


Salsa Chicken Wraps

Makes 6
Ingredients:2 Chicken Breasts1/4 cup sliced onions1/4 cup sliced red pepper1/4 cup sliced green pepper1 tbsp garlic powder1 tsp ground oreganosalt and pepper to taste1 cup Pace Salsa Mild1 tbsp olive oil6 flour tortillas1 can refried beansshredded cheddar cheese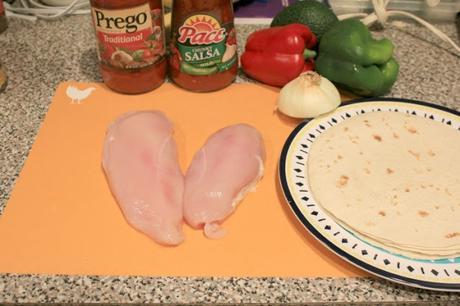 Heat olive oil in pan over medium-high heat. Add thinly sliced chicken and season with garlic, oregano, salt and pepper. Cook chicken on medium-high heat for about 5 minutes per side.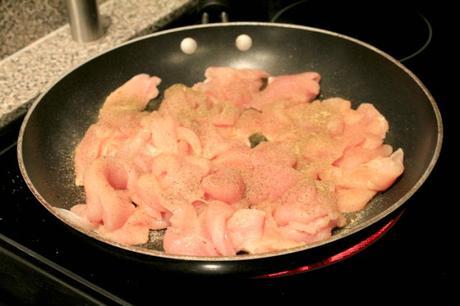 Thinly slice all your peppers and your onion.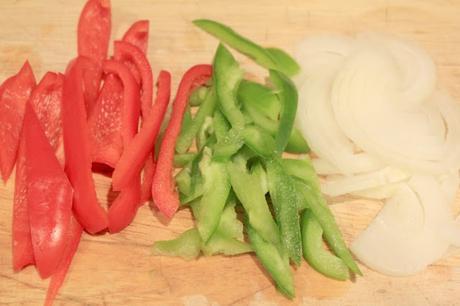 Add salsa, peppers and onion to your chicken. Lower heat to medium and cover pan. Cook for another 10 minutes.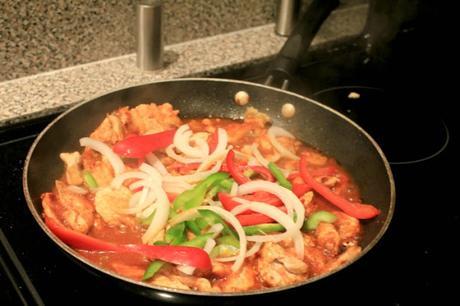 While chicken is cooking, warm tortillas in the oven. Once tortillas are warm, it's time to assemble your wraps.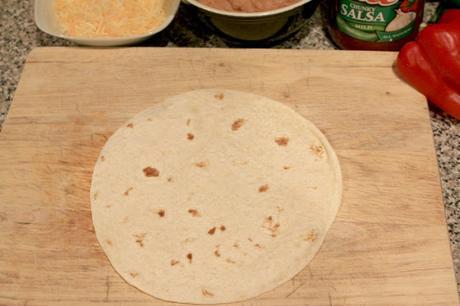 Spread about 1 tbsp of refried beans on your warmed tortilla.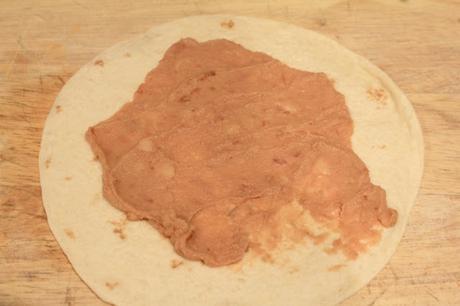 Top with chicken. Make sure to add some yummy peppers from your pan.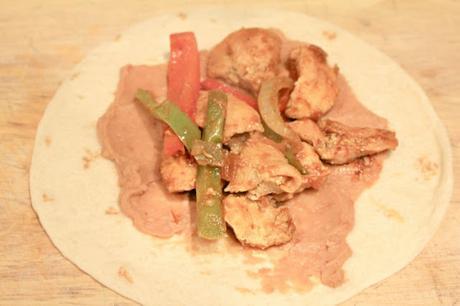 Top with shredded cheese.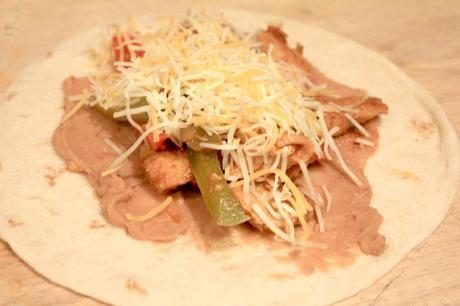 Roll up your wrap.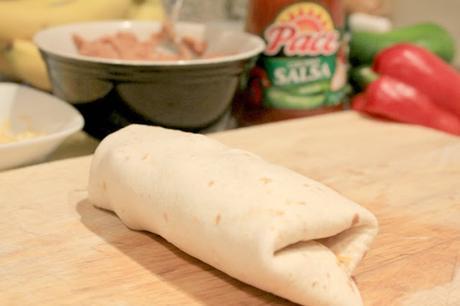 Since we are on the run after school, I take all our meals to go. The chicken wraps are wrapped in aluminum foil to keep them warm.....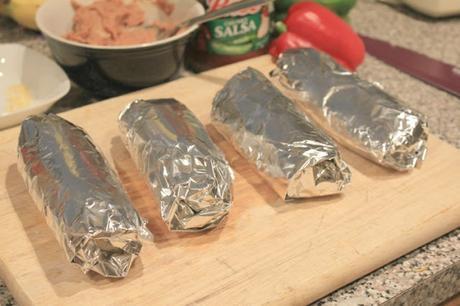 and then placed in to-go containers. While the chicken was cooking, I warmed some corn on the stove. Gotta get those veggies in there!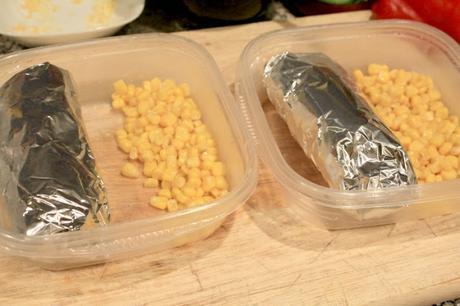 Salsa Chicken wraps are super easy to make and so delicious. They are a great back-to-school dinner or next day lunch!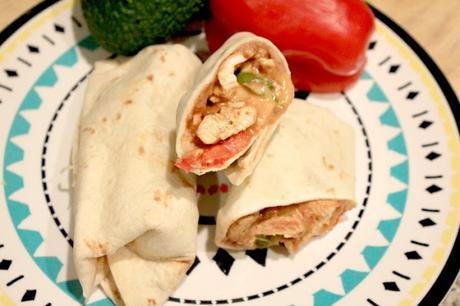 Campbell's products are available at your local Walmart. Save even more with this coupon and make your family a yummy dinner tonight!!