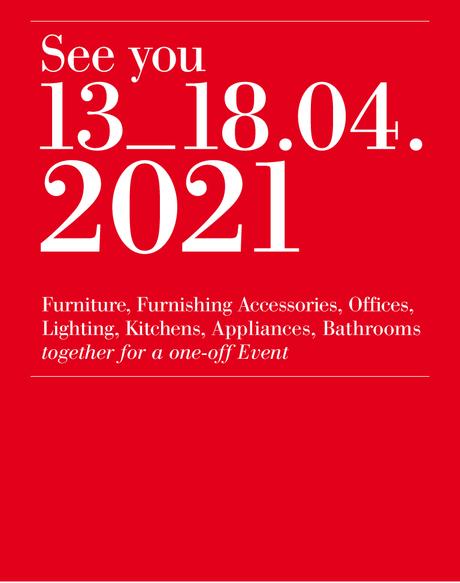 The 2020 edition of the Salone del Mobile.Milano has been suspended. The event will now take place from 13th to 18th April 2021. The decision to postpone was made by the Board of the Salone del Mobile.Milano in light of the ongoing coronavirus pandemic that is spreading to almost every country in the world. The situation that led to the original change of date from April to June, announced on 25th February, has fundamentally changed. Although we were determined to keep to the June date, to allow the annual event to take place as planned, the present, unprecedented circumstances and medium-term uncertainties now mean that this year's Salone can no longer go ahead.
The 2021 edition, which will celebrate the sixtieth anniversary of the Salone, will be a special event for the entire sector. For the first time ever, all the biennial exhibitions will be held in conjunction with the Salone Internazionale del Mobile, the International Furnishing Accessories Exhibition, Workplace3.0, S.Project and SaloneSatellite. This means that EuroCucina, FTK (Technology For the Kitchen) and the International Bathroom Exhibition will also take place next year, along with Euroluce, which was already scheduled for 2021.
Hopefully we shall all go through this difficult time successfully. Good luck to all!