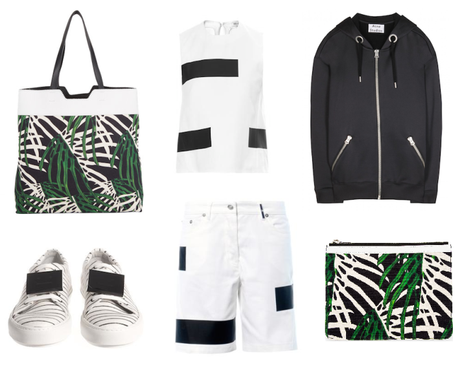 Do you ever feel as if the entire universe is against you?
I do today. Everything that could possibly go wrong went wrong, including my laptop sabotaging my ability to blog. So I browsed the web today to make you a huge post full of my sale favorites since SALES HAS BEGUN (which is the only thing positive I can think of right now) – but since I somehow suddenly can't do anything with my images anymore (if you know anything about this problem on a Macbook, please help) I can't share it with you guys. Luckily, I was able to get around the super annoying hard time my Macbook is giving me and spend 2 hours taking revenge on the universe by squeezing out a blogpost anyway.
Boy do I wish I was wearing this right now on some sunny beach far far away instead of trying to control my anger with the universe behind my laptop all day. I'm not always bitter, and even if I am I always try my best to not bother you guys with it, but somehow I just can't keep it in. It's just one of those days, I guess we all have them now and then, right?
My last step to revenge at the universe will be to spend the entire night sale shopping and will let nothing get in my way. One of the items above will definitely make it to my wardrobe, if not more. I'll try my very best to get the big sale favorites post up and running as quick as I can, but for now, it's this black and white ensemble with a touch of green. Don't you wish you could illegally download clothes sometimes? I do!
Leaf pattern tote: Proenza Schouler / Top: Kenzo / Hoodie: Acne (click and check the back!)
Trainers: Acne / Shorts: Kenzo / Leaf pattern pouch: Proenza Sch0uler