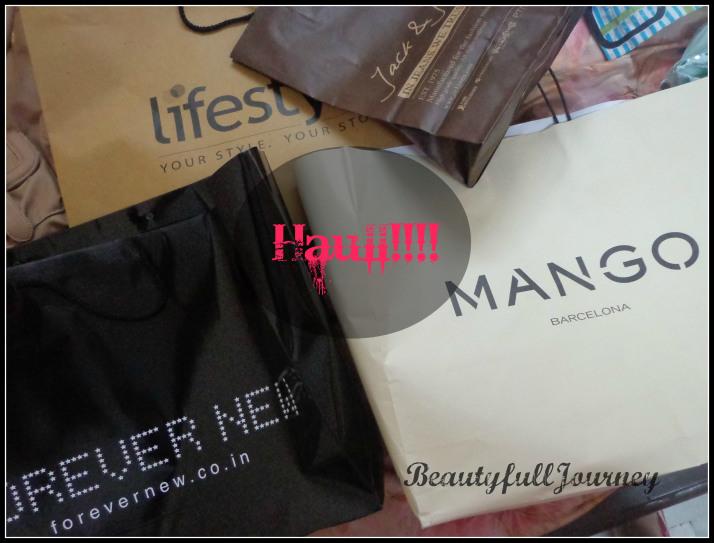 Oh yes I hauled in the sale!! being such a big shopaholic, I never miss sales

and this is what I hauled this week!!!
And by the way, Mango, Vero Moda, AND have amazing sales going on. And I guess even Zara sale has started today. So don't miss them!!
I had gone to DLF promenade and Ambience mall, Vasant Kunj with my sister and we both shopped a bit. Yes, only a bit

Oh, and I didn't buy any makeup! Yes, you read it right!!

The sale at Mango was amazing but it was crowded like a fish market.

Despite going on a weekday, the rush was unbelievable. I couldn't shop properly at all and I'm definitely going again, next time I'll go as early in the day as I can to avoid the crowd

I got this one top only from Mango.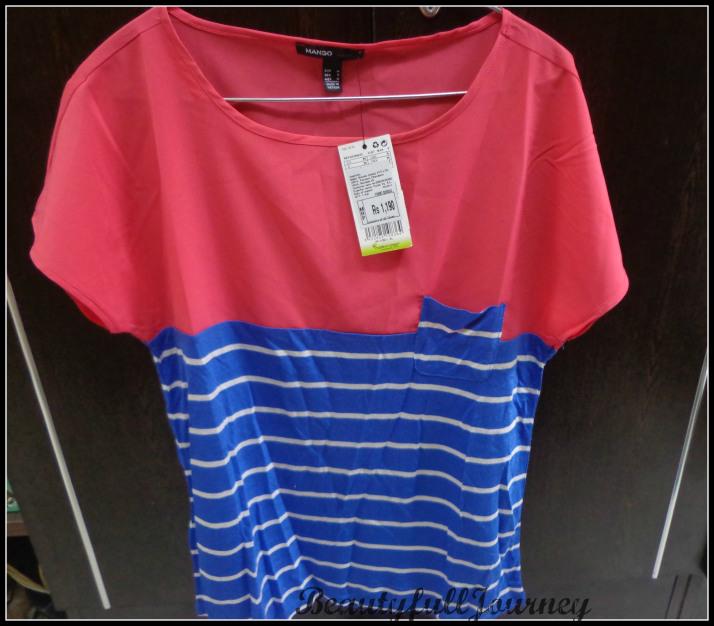 Price: Rs. 1190
After discount: Rs.990
Then from Lifestyle, I got these 2 tops –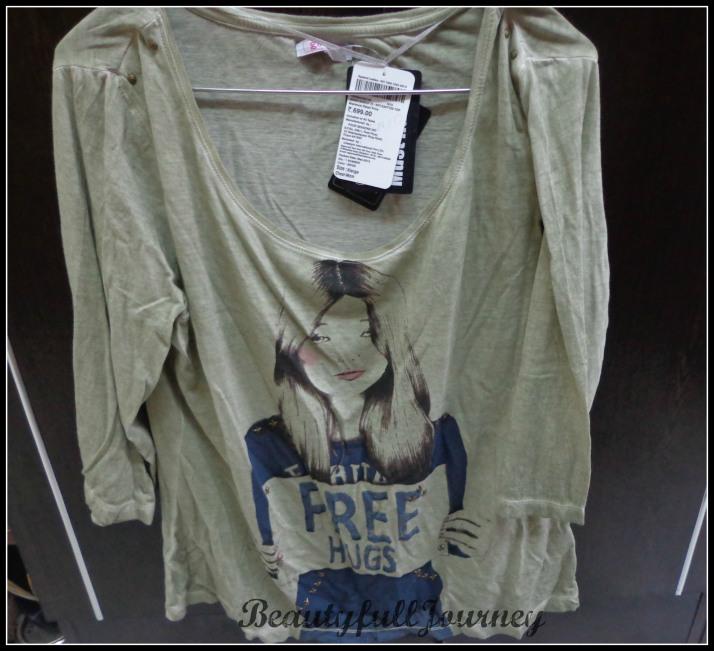 Price: Rs.699.
Sorry for its crumpled state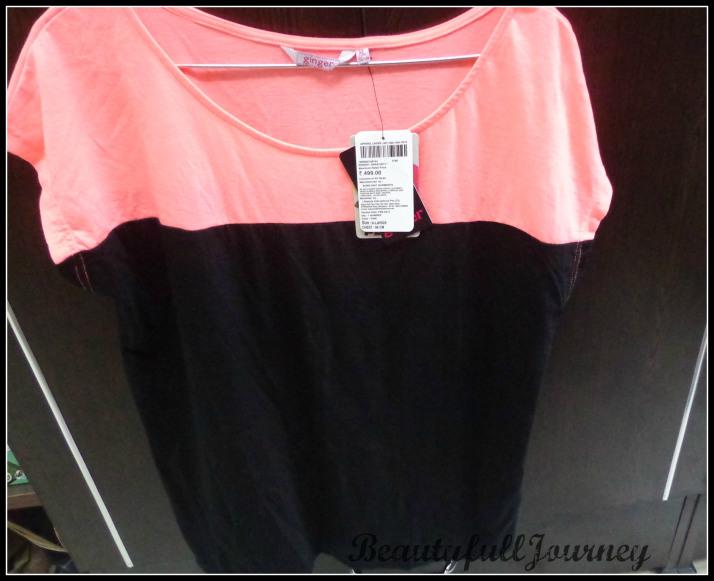 Price: 499.
Yes, I'm loving the neon trend

Then from Vero Moda, I got this –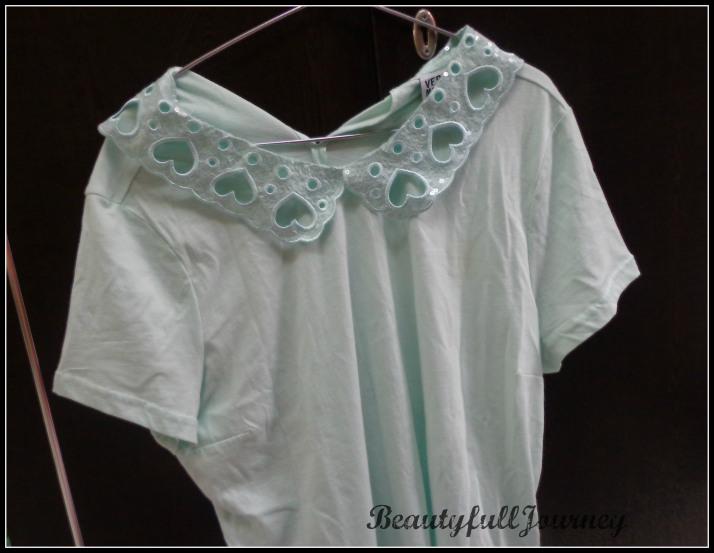 Price: Rs.1295.
After discount: Rs.770 approx
The collar thing above is full of sequins which I couldn't capture in the picture.
Ok, 1 small story

I'd been looking for my perfect bag since quite some time and I had looked in every place possible

I really liked the bags at Mango too but they were too big for my requirements. And then yesterday, I finally found "the" bag!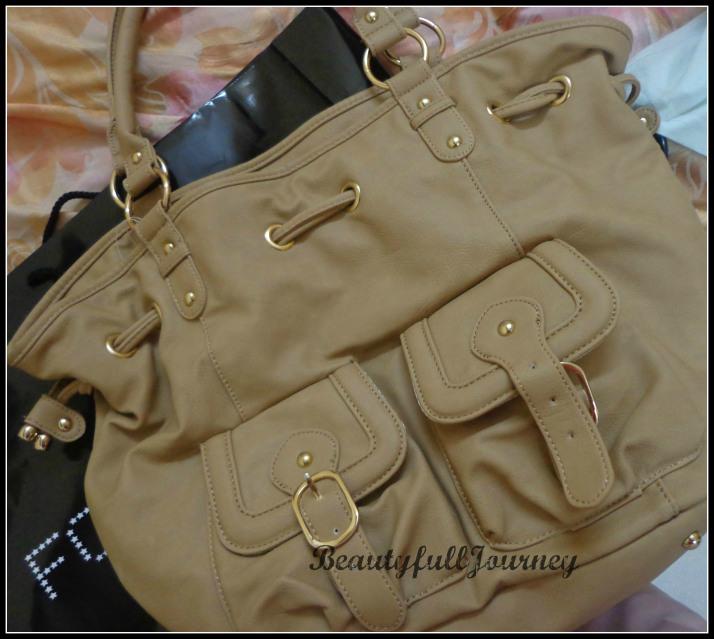 Price: Rs.2600
After discount: Rs.1800 approx
I got it from Forever New. Its lining inside is of white satin-ish cloth

love it!

And last but my favourite

Claire's!!!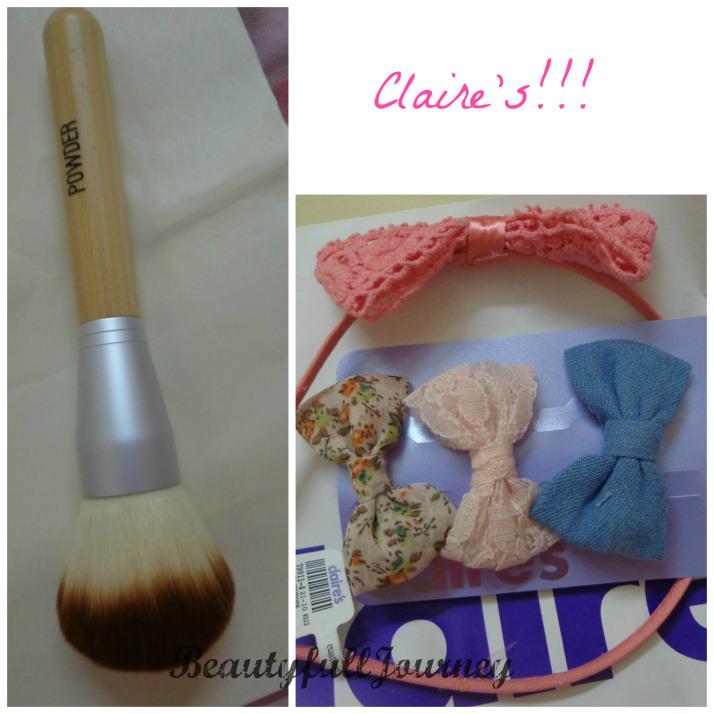 Got these pretty bow accessories. My sister and I are crazy for bows so we got this hairband and some clips!
I also got this powder brush. Its unbelievably soft and fluffy. Feels oh so soft on my face. And I got it for Rs.550. I just couldn't leave it at that price!! They also had a kabuki.
So, what are you shopping in the sale season?