Rating:
43/100
Welcoming:2/10
Menu Choices: 3/10
Food Presentation: 2/10
Food Temperature: 4/10
Food Taste: 10/20
Service: 5/10
Ambiance/Music: 2/10
Architecture/Interior: 6/10
Air Quality: 9/10
Total: 43/100
Facing the O'Learys Sports Bar and Grill, The Sala VIP of Malaga's International Airport is located on the second floor just after check-in. Before choosing the best spot to spend your next of hours, you enter a wide hall filled with sofas of different colors, a welcoming counter on the right, and a couple of newspapers on the right. Grab one and walk in…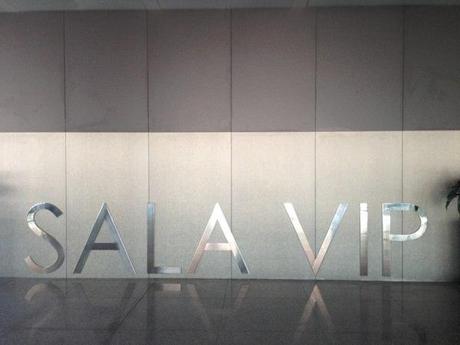 The place details:
A large well lit space over viewing the tarmac on one side and the duty free on the other
White reflective marble covering all this space making it look even bigger
Long sofas distributed in individual sections around round glass tables: beige, purple and orange fabrics chairs
Wooden blocks separating the saloons to create more privacy
A calm space with no TVs and no background music, but only the sound of the coffee machines brewing
A jewelry shop that was closed nested in the middle of this large space
Two beverages and food bars with three beverage fridges
Two conference tables
A TV room with individual chairs set up like a cinema hall
A couple of computers in the business area

The food:
A choice of two cereals
Chips and nuts
Jam and butter sachets
Cola Cow chocolate drink, Nescafé and a couple of tea choices
Two choices of yellow cheese
A cheap choice of fruits
A mix of 10 different alcohol bottles
Rioja red and white wines
A soft drink dispenser (this one I liked)
Bread and its toaster like they do in hotels breakfast areas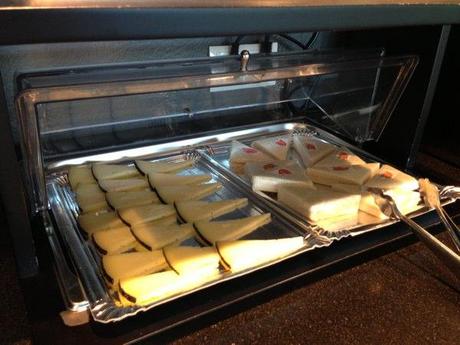 A vast and wide open space that's relaxing. You will surely enjoy a decent calm time before your trip.
The minuses:
Only one receptionist welcoming and answering the phone calls together. Her approach and work ethics are to the standard of a VIP lounge
No free internet!
Too much open space, no private corners
No spots with a dimmed lighting for those who need to nap
No music
Bad choice and variety of food
My verdict: It's not worth it at all. A simple saloon of chairs with no additional service. I would surely stay at one of the many cafes and bars at the airport's terminal – at least its more fun and pleasant.

























Pages  [
1
]  [ 2 ]