We often talk about the risks of dangerous driving, how to ensure your safety when in a car, and risk factors you should avoid, such as drinking and driving. However, if you're riding a motorcycle, the potential harm that can be done by a collision or accident can get magnitudes worse. For that reason, we need to look at why motorcycles can be potentially more harmful, as well as what you can do to watch your back when you're out riding on the road.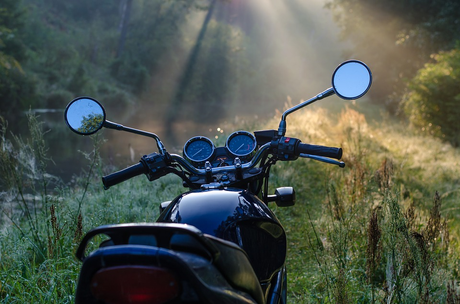 The need for good riding gear
First of all, it's important to be aware of the fact that there is less protection for the cyclist on a bike. If you get into an incident, it's easy to come off your bike. Sometimes, this doesn't lead to heavy injury, but sliding across the road at high speeds can do a lot of harm, which is why you should dress in real motorcycle safety gear. Dress for the slide, not for the ride, as they say, and don't believe any misinformation about helmets: they can genuinely save your life.
Being aware of the lack of awareness
Another issue is that because motorcycles are small, it can be difficult for drivers in larger vehicles to maintain their awareness of them, especially if the bike fits into their blind spot. While it is other drivers' responsibility to make sure they know their surroundings and the vehicles in them, practicing defensive riding can help ensure that you keep yourself out of dangerous situations as best as possible. Using reflective gear, either on your clothes or attached to your bike, can help you stay visible too.
Making sure responsibility falls where it should
Because you are more likely to experience harm due to a collision, you might feel that more of the responsibility falls on you to keep everyone safe. However, other drivers still have a responsibility, it has just been shown that they don't always take the steps to drive as safely as possible around motorcycles. As such, it's worth taking the time to connect with a motorcycle accident attorney. You never know when you might need to use them after another driver has proven negligent when driving near you.
Brake issues are common
All motorcycles need maintenance and the care of a good mechanic to make sure that they're in good, safe working order. However, if there's any part that needs more attention, in particular, it's the brakes. The brakes on a motorcycle are problematic even when working well and, as such, you should pay attention to the signs of faulty brakes and have them taken care of as soon as possible if those signs are there. Bikes can easily spin out of control due to faulty brakes, so it's never worth ignoring even seemingly light issues.
Riding a motorcycle doesn't have to end in disaster, but it is important to be aware of the increased risk that can come with riding them. Hopefully, the tips above help you deal with that.
Thank you for reading!