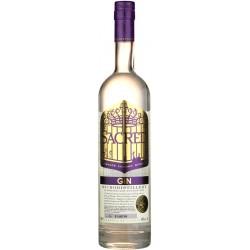 Sacred Gin by the Sacred Spirits Company
When you are at a bar and fancy a gin and tonic we are usually asked what type of gin we would like. Our minds flutter between Bombay Sapphire and Gordon's Dry Gin. In Britain at least I usually choose Gordon's, not sure why – somehow I think it gives me an edge of sophistication.
A couple of months ago I attended, RAW, the Artisan Wine fair, taking place in the old Truman brewery on Brick lane. This event was cluttered with tables offering the best of high quality artisan wines from all over the world.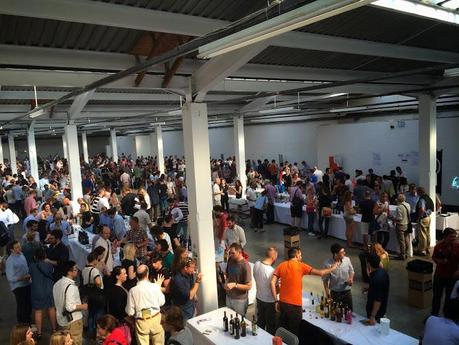 RAW, Brick Lane
I was taken however on this occasion not by the wine but by a small table selling gin at the back of the hall. The sacred spirits company manufactured this gin. This is a small company that distills a range of gins, vodkas and vermouth in a small house in Highgate, North London.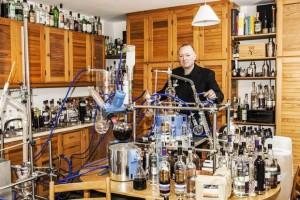 Ian Hart Hard at Work in his micro distillery
I sampled them all but their main product, a double gold medal winner in San Francisco 2013 was to die for. The gin contains twelve botanicals including fresh cut citrus, juniper, cardamom, nutmeg and a type of frankincense called Boswellia sacra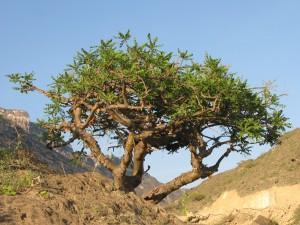 Boswellia sacra
Where to buy
You can by this gin direct from the sacred spirits company website or very reasonably from an amazing superbly stocked off license on Old Compton street in Soho called Gerry's. In fact I have never seen a liqueur shop so crammed with drinks I had never heard of. Well worth a trip if you are in the area. This may be a post all in itself at a later date.

Gerry's Wine and Spirits on Old Compton Street, Soho






by