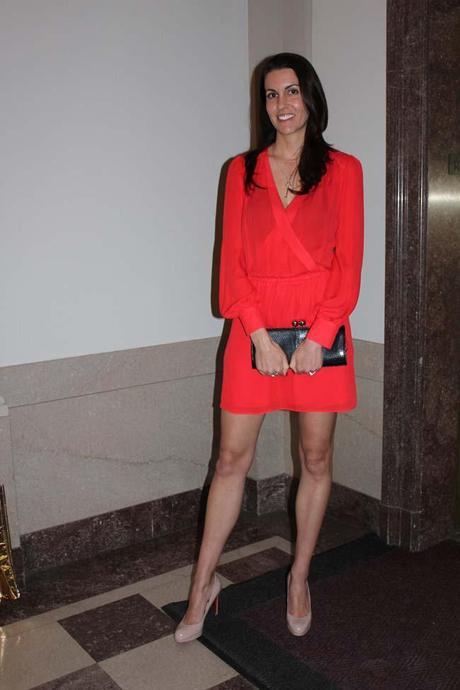 Sacramento STYLE: Red Hot in Nude Loutotins (Photo Credit: Morgan Hollis)
The style is simple, sophisticated and SEXY. Looking gorgeous in a short sheer dress in bright berry red, this brunette stylishly shows off her long bare legs, dressed up in a pair of nude Christian Loubotin patent leather platform pumps. 
Shop the shoes by clicking HERE.