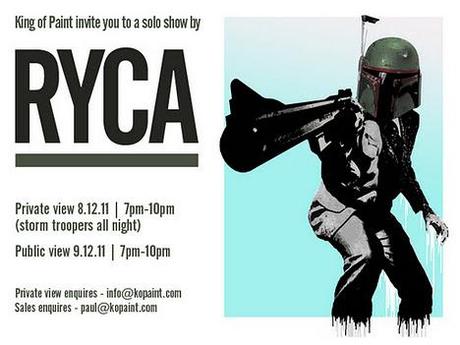 King of Paint is hosting an exclusive solo show in the lead up to Christmas, showcasing one-off and limited edition pieces from reknowned artist RYCA.
Doors to the gallery in Haymarket Walk open to the public on 9th December at 7pm.
King of Paint
, undergoes a makeover for each exhibition and RYCA is pulling out all the stops for the private viewing on the 8th December, filling the newly painted silver space with a unit of Storm Troopers.
The exhibition theme is based around RYCA's influences from the global movie world and features limited edition prints of his iconic Star Wars characters, including the famous 'Reservoir Troopers', in addition to unique originals.
King Of Paint - 9A Haymarket Walk - Bristol - BS1 3LN