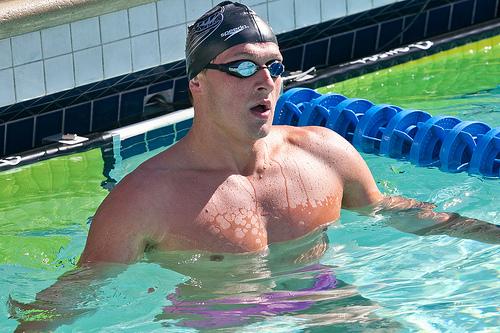 Ryan Lochte (Photo credit: jdlasica)
Real Talk is constantly evolving and maturing as a blog.  In the coming days I will begin posting my rant and praise of the week again.  I know it has been a while since I last posted one.  I thought it would be a good idea to introduce a new theme.  It is my viral video of the week.  Please let me know what you think.   I try to post on varying subjects.  I don't want every post on this blog to be very serious in nature.
This week I am posting a funny video of an interview two news anchors conducted with Olympian Ryan Lochte.  Ryan was promoting his new reality show on the E! Network called "What would Ryan Lochte do?"  The video has since gone viral.
Although their reaction is funny, I happen to think it was quite immature and unprofessional.  Regardless of what your impression of Ryan happens to be he is still your guest.  As news anchors there should be some sort of professional decorum throughout the broadcast.  I ultimately think the anchors made more of fool of themselves than Ryan did.
What do you think of the news segment?
What do you think of a weekly viral video?
Email: [email protected]
Twitter: @adrakontaidis & @talkrealdebate